Essential Anticipatory Care Plan
The Essential Anticipatory Care Plan (Essential ACP) was created during the COVID-19 pandemic to document important information about preferences for care and those that should be involved in decisions about care in the event of a serious illness.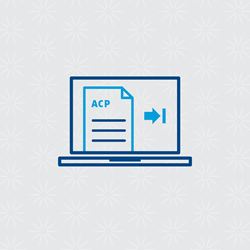 Find out more about the Essential ACP
The Essential ACP word template is a two-page document, which was issued via Scottish Government in April 2020. The latest version of the Essential ACP was updated in November 2020.

As of July 2022 the Essential ACP Online Tool has been withdrawn by NES. The word template and guidance resources for completing an ACP are still available.
Get in touch
If you have tools or resources that have supported you in preparing for and undertaking ACP, or you want to provide feedback, please get in touch by emailing us at