Accelerator site programme
We are working with NHS boards to prototype the application of a QI approach to improve access and sustainably reduce waiting times. Three boards were recruited as accelerator sites in October 2019 until the end of October 2020. We have co-designed the delivery of the programme with the accelerator sites.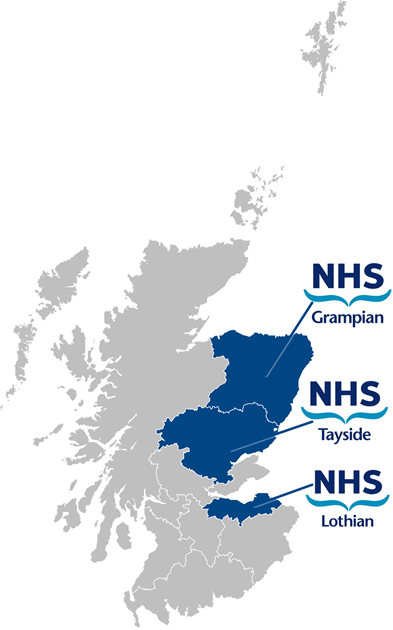 Each site has identified three pathways to focus their improvement activity:
NHS Grampian are focusing on Dermatology, Gynaecology and Urology,
NHS Lothian are focusing on Dermatology, CAMHS and Urology, and
NHS Tayside are focusing on Colorectal, Gynaecology and Urology.
If you are part of an accelerator site pathway, you can find all relevant resources and details of our learning sessions and WebExs on our Knowledge Hub (only available for accelerator site staff). If you would like to join our Knowledge Hub, please contact us on hcis.access-qi@nhs.net
We will be posting updates on site activity from April 2020.