Drive-through clinics
The Paediatric Diabetic Team's innovative drive-through clinic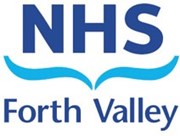 To reduce the need for parents and children to come into hospital and prevent risk of infection, Healthcare Improvement Scotland heard from NHS Forth Valley, whose paediatric diabetic team created a new clinic appointment system outdoors.
They replaced their outpatient clinic, where diabetic children would previously have had their HBA1C checked, with a new process, all done from the safety of the family car. Whilst staff wear PPE outside the car, the child stays seated inside with their parent/guardian, protecting both staff and patient. This innovative way of delivering essential care through a car window has been well received both by patients and staff.
We are seeing drive-through clinics being used across the NHS as an alternative way to deliver care. Drive-through clinics not only protect both staff and patients, but have also resulted in reportedly less footfall inside hospitals, shorter appointment times and the freeing up of clinical time for more complex cases.
Elsewhere in the system:
NHS Royal Surrey launched new drive-through services for cardiac, maternity and phlebotomy appointments.
NHS Berkshire West are using a similar system for children vaccinations.
"Because I am pregnant, I am classed as vulnerable, so the fact that I could receive my care from the safety of my car was brilliant and put my mind at ease" - Patient at NHS Royal Surrey Maternity drive-through clinic.
Please share your local innovations by completing this form and emailing us at hcis.access-qi@nhs.net.