Using pre-clinic telephone consultations to reduce clinic waiting times
Experience of a postmenopausal bleeding (PMB) clinic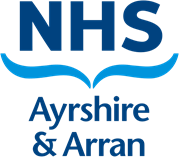 "I was very anxious prior to attending. The whole team, nursing assistant, staff nurses, and ANP were absolutely first class. They were highly professional but friendly, they understood my anxiety and helped calm my nerves. They were caring and compassionate" - Patient feedback via Care Opinion.
Unlike many services during COVID-19, through a combination of innovations, NHS Ayrshire and Arran's PMB clinic has continued to run at full capacity. In order to ensure all treatment is delivered safely and efficiently, the team created a new pre-clinic process:
Staff contact each patient prior to their clinic appointment.
Where possible, they ensure the telephone triage is completed by the member of staff allotted to the patient's specific clinic.
         a. If this is not possible, the use of an online clinical form provides an easy way to share information across the team.
"Overall, our waiting times for 'urgent suspected cancer' cases presenting with PMB were reduced during the pandemic by increasing the capacity of the PMB clinic and scheduling the pre-clinic telephone consultations" - NHS Ayrshire and Arran team member.
Contacting patients before their appointment not only provided the opportunity to identify those patients who may not need to attend, but also allowed detailed discussions of the patient's history of care and their upcoming appointment. As a result, the 'did not attend' (DNA) rates remained low, as staff could alleviate any fears and anxieties patients may have had prior to coming to the hospital.
These pre-clinic telephone consultations also decreased the time patients spent in hospital, and allowed a quicker transition to the diagnostic facilities in the clinic. Additionally, staff highlighted that it provided a useful way to 'check in' on a mostly elderly and vulnerable population group, as well as provide them with additional support.
"The pandemic has changed everything about the way we work. But for many, in an elderly and vulnerable population, it has increased their isolation within the community and they may be even more vulnerable as a result" - NHS Ayrshire and Arran team member.
Please share your local innovations by completing this form and emailing us at hcis.access-qi@nhs.net.