A COVID-19 contingency idea to become a post-COVID-19 mixed reality
A new headset is taking the bedside off the ward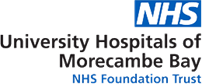 To plan for the demands of COVID-19, University Hospitals of Morecombe Bay Foundation Trust piloted new equipment to support staff at the patient's bedside. Microsoft HoloLens 2 are mixed reality headsets which allow ward staff to contact the consultant on-call without requiring them to be on-site. The ward staff wear the hands-free headset whilst completing their rounds. The headsets are linked to a Dynamics 365 Remote Assist App (using Microsoft Teams). This allows a live video to be sent to a computer on the network, where the specialist consultant can review the patient's condition through the video captured by the staff member wearing the headset. The consultant is not required to be on-site and can dial-in from other hospitals or even from home.
HaloLens 2 is an augmented reality headset, so the remote consultant will receive high definition audio and video and be able to interact with the healthcare practitioner currently with the patient. Therefore, they can lead the patient examinations remotely allowing for rapid assessment. Standard Operating Procedures for the devices have been created by the Infection Prevention Team to assist safe use.
"Think about different scenarios, the opportunities in teaching, in training, connecting remotely in the community, [...] doing assessments on children who are very vulnerable with autism and learning difficulties that don't travel very well, […] potentially looking at remote ward rounds in care homes by GPs."  - Chief Clinical Information Officer
The Trust has developed a video of the new technology with more information on their website.
Please share your local innovations by completing this form and emailing us at his.accessqi@nhs.scot