Digitally enabled decision-making in routine out-patient settings
One team's testing of a Scottish Quality Registry for Rheumatology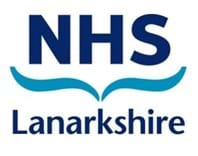 A Clinical Rheumatology team in NHS Lanarkshire have trialled a new Scottish Quality Register with outpatients at Rheumatoid Arthritis Clinics. The initiative aims to connect patient-reported data and clinician reported data to better inform both patients and clinicians during consultations.
Prior to their appointment, patients are asked to complete a series of questionnaires. By collecting information in advance of the consultation detailing issues of importance to the patient and any health problems identified through the use of the Musculoskeletal Health Questionnaire, the clinician is more informed about that patient's specific needs. This can then form the basis of their conversation with the patient, facilitating meaningful dialogue, and shared decision-making. During the consultation the data from their questionnaires is presented on-screen which aids patient understanding. You can see examples of this in a video providing a brief overview of the initiative. At the end of the consultation, a pdf summary of the data and the consultation can be shared with patients either electronically via email, or printed at the clinic for the patient to take home with them.
The team tested the initiative at 16 clinics, with 92% of patients agreeing to participate. Following a pre-pilot phase, the team reported that through use of the CollaboRATE questionnaire, 93% of patients gave their clinic experience the highest ranking ('every effort was made') across all domains. The team also conducted telephone interviews with patients after their consultations and found that 95% of patients were positive about using the registry. Additionally, for 68% of patients the registry helped them to remember what they wanted to discuss with the clinician and 89% indicated that they would be willing to try using the registry at home.
In the next phase of the project we will roll out remote PROM reporting and align the tool to face-to-face, Near Me and telephone consultations. This will empower patients to report and record their own assessment of their disease and facilitate provision of services for physically isolated patients during and after COVID-19. The feedback suggests that the tool improves shared decision-making and supports self-management and improved health literacy. We anticipate using the tool in the future to reduce waiting times by prioritising patients most in need. Further adoption in the medium-to long-term would provide a fuller picture of benefits of the system and data collection over time (for example more effective prescribing, reduction in disease burden, evidence to support service improvement)." Team member, NHS Lanarkshire