Resources supporting children, young people and their families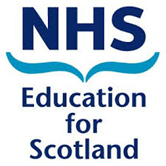 Throughout COVID-19, multiple resources have been developed for children, young people, their families, and those practitioners that work with them. Coinciding with the new challenge of transitioning back to school, NHS Education for Scotland have reviewed the wide array of resources readily available, and have developed what they describe as a "helpful starting point for busy parents, families and professionals alike". They have identified a series of resources covering multiple topics detailed below.
The Solihull approach online – developed by The Scottish Government (in partnership with NHS Education for Scotland), this includes interactive modules and activities to help develop compassionate and nurturing relationships between children and their carers. It provides parents with resources to enable them to understand their child's behaviour, within the context of development, and their internal family relationships.
Resource packs – developed by NHS Grampian, and NHS Education for Scotland, these focus on supporting the transition back to school for children, young people, and their families.
Guidance for working with children, young people and families' developed by NHS Education for Scotland, the guidance focuses on key emotional and practical challenges such as, how to connect with families at a distance, and how to talk to parents about COVID-19.
Supporting staff resources – developed by Sheffield Children's NHS Foundation Trust and St George's NHS Foundation Trust, to help NHS Staff deal with unwanted thoughts and feelings about COVID-19. This includes webinars which focus on topics such as grief, bereavement, and coping during COVID-19.
By reviewing available resources, NHS Education for Scotland have provided NHS staff and families with an easily accessible webpage available on TURAS to be shared across Boards.
Please share your local innovations by completing this form and emailing us at his.accessqi@nhs.scot