Using Liberating Structures to support one another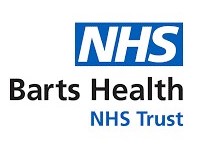 In response to COVID-19 a number of NHS staff were advised to shield and work from home. This required a big adjustment to a new way of working, physically separated from many of their colleagues. Such division can also lead to a great sense of loss of control and feelings of distress. Over 600 members of staff at Barts Health NHS Trust were shielders. To help support them, and minimise feelings of isolation, the Trust applied the Liberating Structures (LS) approach to create an online community where members of the shielding group.
What is Liberating Structures (LS)?
"Liberating Structures introduce tiny shifts in the way we meet, plan, decide and relate to one another. They put the innovative power once reserved for experts only in hands of everyone." - Liberating structures website
A total of 33 liberating structures exist, each aiming to enable teams to facilitate meetings and conversations in new and engaging ways by either replacing or complementing existing processes.
These can range from conducting 'celebrity interviews' with leaders (or experts) to ensure a large audience learns the nuances of how that person is approaching key challenges, to using nonverbal expression with 'drawing together'. This structure helps meeting participants go beyond linear thinking to tell a story about themselves through drawing a set of symbols and ask others to interpret them. For shielding staff at Barts Health, this unique meeting approach of sharing drawings from their homes through their computer screens, made staff feel more connected, able to relate to one another and share reflections on their experiences as shielders during COVID-19. Find out more in this blog.
I really enjoyed the meeting, and will continue to attend, with my desire to provide psychological support for front-line staff strengthened by the support and encouragement I got from other shielding staff. They are on a journey with me and we don't know how long it will last. Our mental health matters too and we can help each other, and support you." Nurse Midwife, Barts Health
For further insights see this shielding midwifery matron's blog.
For staff at Barts Health, virtual working was a new challenge, and using LS to create meeting structures that are non-hierarchical, has built trust when face-to-face interaction is not possible. It has created openness, creativity, and encouraged shielders to build their own online community and have conversations that differ from those they were used to previously, allowing for a supportive online culture to flourish very quickly.
A number of new working environments have been created, each designed to suit different needs. They created three regular working environments (Shield Connect, Next Step, and Choir Practice) as well as a closed Facebook group for staff. As part of their online working, staff have also:
taken part in online facilitation training sessions (18 have been held so far)
been encouraged to connect and share experiences with one another (by means such as writing blogs and attending webinars), and
become involved with the #ShieldUS campaign.
This new way of virtual working also facilitated opportunities for collaboration between HR and Trade Unions. This collaboration can promote proactive decision-making to protect the interests and needs of shielding staff members.
"HR, Trade Unions, Psychology, Employee Well-being, and the disabled staff Network, BartsAbility, attend each session" - FabNhsStuff.net
"Reflecting on what I've observed, it's also become clear just how important the absence of labeling has been to building trust and dealing with power differences. Each person was defined by what they brought with them into the space, not by their salary band. We introduced ourselves and knew each other by first names. Specific roles, positions and status were an irrelevance. And, nobody knew each other's underlying health conditions." - Blog excerpt
You can read more about how the Trust are using LS in this article and blog. In addition, one staff has shared her experience of shielding and using LS in this blog. To learn more about different LS techniques and resources visit this dedicated website, and check out #BartsShielders to see more about the great work the Trust is doing.
Please share your local innovations by completing this form and emailing us at his.accessqi@nhs.scot