Car park waiting rooms keep patients and staff safe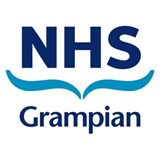 During COVID-19 services faced a number of challenges as they strived to ensure the safety of both patients and staff whilst also continuing to deliver essential care and maintained physical distancing. One key way NHS Grampian overcame these challenges was by working in agreement with the University of Aberdeen to use their car park to create a waiting room for patients attending outpatient appointments. The car park is located adjacent to the hospital building and was not in use whilst the majority of university staff were working remotely during lockdown.
When attending appointments, patients were asked to park in the car park and then telephone the department to advise them of their arrival. Patients would then wait for their appointment in the safety of their car until they were called into the building. This enabled services to minimise risk of infection and hospital footfall as a patient's time on site was kept to a minimum. Whilst the agreement with the university came to an end in July, space within the adjacent NHS staff car park has been negotiated and the estates department has allocated six spaces to be used by patients attending for hub investigations.
Feedback from both patients and staff has been positive and the system was shown to work effectively. However, the team highlights that for others looking to create a similar process they should consider patient frailty and mobility issues. Allocated spaces should be close to the hospital entrance. Furthermore, once the hospital did not have access to the university car park, they did experience some challenges in securing the allocated NHS spaces. To ensure the spaces are protected for patient use, signage has been put into place. Additionally, a key reason for the success of this innovation was the location of the hospital building. As a standalone building away from the main hospital site, there was access to parking nearby. It was therefore fortunate that this building could be utilised for this purpose, due to the down turn in the normal activity. 
"I am not sure how successful this would be for services operating from the main site or those without allocated parking spaces" - Service team member
The car park waiting room demonstrates how, by looking at all available space (both inside and outside the hospital), it is possible for services to find innovative ways to reduce footfall through main hospital buildings whilst continuing protected services to patients.
Please share your local innovations by completing this form and emailing us at his.accessqi@nhs.scot