Taking the clinic on the road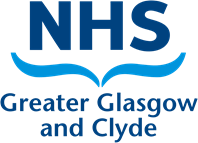 When clinic-based services were paused in response to COVID-19, a team from NHSGGC Sandyford implemented a new way of working to ensure patients of homeless health services could continue to be treated and supported.
We moved our clinical services to a full outreach model in Glasgow City Centre with the use of a mobile clinical space (a van which is used in the evenings for harm reduction/IEP). We took the van to homeless accommodations within the City Centre. We saw patients within this mobile space for sexual health care (STI testing, contraception, sexual assault support, pregnancy testing and support, post-exposure prophylaxis) and HIV prevention measures (BBV testing, condoms, PrEP, Injecting Equipment Provision)." Specialist Sexual Health Nurse
The van is set up as a full clinical space with features such as provision for the storage clinical waste and access to injecting equipment. The staff took the van 'to the street' at homeless accommodations, rehabilitation centres, and hotels. Due to this they were able to continue providing a number of services and interventions that others had been forced to pause. The outreach approach was really well received and patients loved that the service came to them. The team were also able to refer patients to partner agencies, such as homeless addiction teams and pharmacy outreach, as well as other third sector agencies and homeless health teams.
The team have reported that this approach meant they were able to extend their reach, accessing people who had not previously used the service, or had 'fallen out of care'. Due to the success of this work, the team plan to move to a more hybrid model, incorporating outreach services alongside their clinic-based care.
Due to increased awareness of the service by staff in the hotels and homeless accommodations, the team can now also provide clinics within these other services. This has provided the opportunity for the team to engage more thoroughly with this vulnerable group who feel further isolated as a result of COVID-19.
The staff wore uniforms (they normally do not), which made the service more visible and provided comfort to the patients. Being able to access nursing staff, receiving care, or being provided with details of other services they could be linked to, was well received by the patients. To ensure staff and patient safety, the team developed standard operating procedures (SOP).
The staff feel that going directly to the patients allowed them to provide a more equitable and accessible service. This outreach approach was seen as a way of removing barriers to healthcare.
You can read about other services who use the van, and their great work in this recent article.
Please share your local innovations by completing this form and emailing us at his.accessqi@nhs.scot