Designing a Patient Initiated Follow-up Pathway to improve quality of care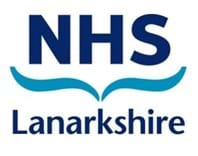 The NHS Lanarkshire Rheumatology Department is currently implementing a new Patient Initiated Follow-up Pathway for selected patients with chronic inflammatory arthritis who have stable disease activity. Staff were concerned that a lack of spare clinic capacity to support their increasing outpatient return population could lead to difficulty in scheduling additional, urgent return appointments for patients who had experienced an acute flare-up. The team was already having to increase the length of time between outpatient appointments and identified that this could adversely affect the quality of care as patients may not attend clinics when they most need to be seen.
The project team undertook a number of focussed audit exercises to better understand the organisation of the Rheumatology Department, the size of its return outpatient population, its case mix and its current outpatient return capacity. An audit of calls to the Rheumatology Helpline and clinic force bookings was used to estimate the number of additional urgent return slots that would be required each week."
Additionally, the team collaborated with colleagues at the University of Strathclyde's Business School to create detailed process maps, and use the data to construct a Discrete Events Simulation model to estimate the pathway's impact on the clinic's outpatient capacity. Additionally, the NHS Lanarkshire Public Health Department conducted focus groups with the rheumatology patients. The patients supported the proposed pathway and their feedback is helping finalise the design of the pathway.
From carrying out audits, collaborating with the University of Strathclyde and conducting focus groups, the team have identified a number of changes in the organisation of the department which are required to effectively implement the new pathway. They are planning to develop a website which will facilitate patient self-management by including educational resources. They are redesigning the Rheumatology helpline with amendments to job plans (to allocate specific time for working on the helpline). New patient information leaflets and videos are being finalised to help educate patients, and the team are revising the existing outpatient clinic profiles to incorporate protected urgent return and remote consultation appointment slots.
As the team continues to adjust the way they can deliver care safely during COVID-19 they are keen to implement the pathway, as they feel the ground work they undertook before COVID-19 to understand their outpatient capacity and patient needs can enable them to overcome a number of challenges they are currently facing. These include:
the reduction in face-to-face consultations and a need to increase remote consultations capacity
using ePROMs to monitor patient's health, and
an increasing need to support patient self-management and self-reliance.
Please share your local innovations by completing this form and emailing us at his.accessqi@nhs.scot