Working with health and social care partnerships to reduce waiting lists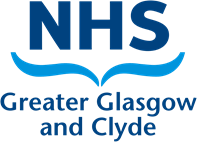 Providing staff and carers [with] information that is up-to-date, clearly visible and accessible with key informatics, provides timely, safe, person centred nutrition and hydration care." Care Home Dietitian
By quickly reviewing guidance from Italy, Spain, USA, and UK, a team of dietitians were able to develop new information guides for their health and social care partners working in care homes. Using poster format (and A4 infographic) with QR reader codes for easy scanning, the guides summarised:
key information
learning points for caring for recovering COVID-19 patients, and
information to support nutrition and hydration needs.
The resources were distributed to care providers, giving quick access to information aimed at supporting and maintaining residents' wellbeing, and quality of life.
Feedback from care providers and care home liaison nurses has been extremely positive.
The Care Home Dietetics team had anticipated that referrals would rise significantly during COVID-19, however by their quick response they were able to avoid a spike in referrals.
Timely intervention and access to the right information at the right time minimised nutrition risks and limited Dietetic referrals for unplanned weight loss, thus managing Dietetic waiting lists." Care Home Dietitian