NHS boards participating in Access QI
Planned care teams in NHS boards join Access QI in cohorts. NHS boards in cohort one were recruited in April 2021.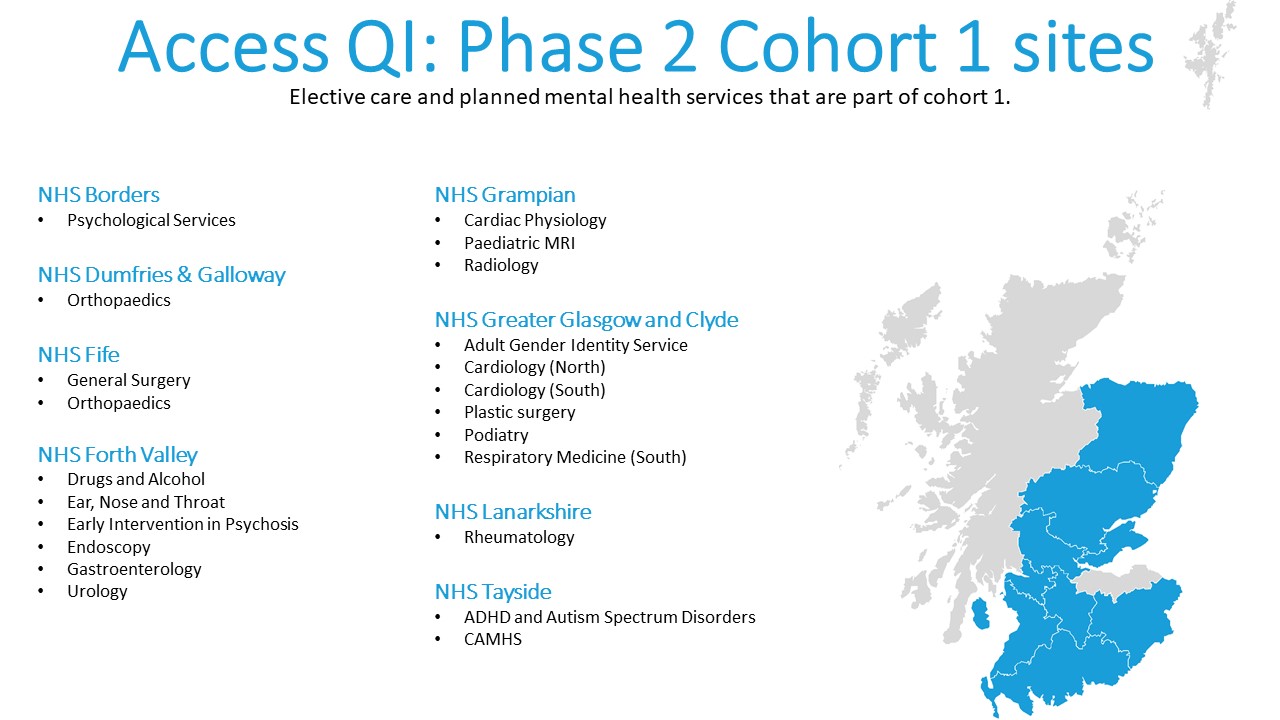 Access QI phase one accelerator site round up
In October 2019 three NHS Boards were recruited as accelerator sites to test the use of quality improvement (QI) methods to sustainably and affordably improve waiting times. This round up showcases the tools, resources and learning from the first phase of programme. The round up document can be found here.
As part of the NHSScotland Event 2021, we heard more about the phase one sites during a spotlight session. Please click here if you would like to watch the session.