Toby's Access QI Reflections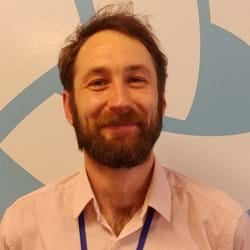 Written by Toby Stead
19 February 2020
Hi, I'm Toby and I recently joined Healthcare Improvement Scotland from working as an analyst at Information Services Division (ISD). Whilst there I worked for over three years on the Mental Health Access Improvement Support Team (MHAIST), as both an outposted analyst with NHS Dumfries and Galloway and a member of the national core team. I came to ISD from a Masters in Public Health at Sheffield University, where I developed an interest in health inequalities. Given that Access QI is my first major project with HIS I was asked to share with you some of the things I've learned along the way as we developed the measurement guide.
1. It's all relative
In improvement, we want to know how the measures behave over time. When you come to start recording your data, as well as considering what the numbers tell you (these are important!) think about the change you want to see. This extends not just to the level of the measure but also its variation – sometimes just improving the predictability of a process can make things a lot more manageable.
2. Don't be prescriptive
In developing the measurement guide, we are trying hard to arrive at measures that will produce results no matter how your service decides to address the issue of access. It's been a process of constant reflection to make sure we don't tell you how you need to change, just that the changes you are enacting are making a difference, or otherwise.
3. Change depends on context
In data, you're usually expected to come up with some sort of definitive answer to questions. Producing a measurement plan is a little different: the measures only need to detect a change when it takes place. Change is heavily dependent on context and only you, the service, can hope to explain why you observed a change.
4. Models come in all shapes and sizes
To me, a model is the mathematical description of the way a system behaves or the relationship between sets of variables. In the world of improvement, every concept is somehow deconstructed into a psychedelic array of shapes and arrows. Why? Because human behaviour is a messy but integral part of any change project, and we use these models to communicate otherwise fuzzy concepts.
5. Language
Every discipline has its jargon, and improvement science is no exception. Get ready to learn a whole new vocabulary. For the most part it's fairly intuitive, but boy are there a lot of different maps!