We're back and we need your help!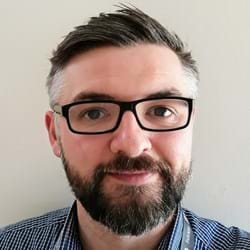 Written by Thomas Monaghan, National Programme Director
24 July 2020
After four long months of hibernation, Access QI is back.  We entered hibernation in March as COVID-19 started to put pressures on our health and social care system.  But the world has changed since then, and so has Access QI. 
From today, we are introducing our national learning system for adapting elective care for a world with COVID-19.  This builds on our Compassionate Care and HSCP learning systems for COVID-19 that captured and shared local innovations from Scotland, and across the World, to help local services learn from each other and spread change.
But we need your help. We can only share local innovations that we know about. We'd like to ask you to get in touch to share the local innovations you have developed to safely deliver elective care.
We are looking for local examples on:
Managing the physical environment, such as how to socially distance in waiting rooms, how you operate car park waiting rooms, how to cope with changes in physical flow, etc.
Maximising service capacity and capability, such as adapting to off-site tests/treatments, managing clinics differently, changing pathways to avoid hospital visits, etc.
Enabling digital access, such as how to make better use of remote consultations, how to communicate with patients, etc.

Maintaining staff safety and wellbeing

, such as how to support your team's mental health while under pressure, how to keep up morale when wearing PPE all day, etc.
We will share your innovations on our website and through webinars to help services across Scotland use your innovations to address their local issues and increase the pace of re-mobilising elective care.
We would like to ask you to share you innovations, even small innovations, by completing this form and emailing us at his.accessqi@nhs.scot.  Our first learning system webinar to hear from and discuss solutions with other NHS boards is scheduled for 2 September. If you would like to attend, please register here.
Accelerator sites
While we are collecting and sharing innovations from across Scotland we will continue to work with NHS Grampian and NHS Tayside as Access QI Accelerator sites.  We are supporting NHS Tayside to use a QI approach to re-mobilising elective care by developing a toolkit that can help the rapid and safe re-mobilisation of over 100 elective care services.  We'll start sharing early drafts of the re-mobilisation toolkit on our tools and resources page in early August 2020.
We are continuing to work with NHS Grampian who are using a flow-coaching approach to improve access and we'll shortly be sharing case studies of the "big room" approach they used to facilitate team working across pathway improvement.
We will publish QI resources that were developed earlier this year, such as the last 10 patient's tool from NHS Lothian that identifies the part of a pathway that is causing the biggest delays. We will publish all our resources on our tools and resources page.
National capacity building
NHS Education for Scotland (NES) continue to be a core part of Access QI and are delivering a Flow Coaching cohort with eight NHS boards that re-starts virtually in August.  This cohort are using a QI approach to improve access.  The learning from delivering this course, and from the accelerator sites, is being used to inform the design of a QI Masterclass to upskill existing QI practitioners to improve access to elective care.  The Masterclass contains several practical exercises and we are exploring how we can adapt them to be delivered remotely.
In the meantime, we have updated the QI Zone to include generic QI guidance and resources for improving access.
Get in touch
Over the coming months we'll continue to listen and adapt our work to the needs of boards as they re-mobilise their elective care services.  If you have an idea you want us to consider or you have a local innovation you want to share, please get in touch by completing this form and emailing us at his.accessqi@nhs.scot.