Introducing the Access learning webinar series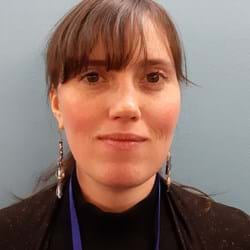 Written by Camilla Somers, Knowledge and Information Skills Specialist
11 September 2020
On 2 September 2020, the ihub's Access QI programme hosted the first Access learning system webinar on Re-mobilising elective care: Sharing innovations from across Scotland. As part of the national learning system, the webinar series provides an opportunity for boards to share their learning and local innovations as they remobilise their elective care services. The insights captured from the webinar will not only provide inspiration for other services, but also highlight further areas of support needed. This engagement will further enhance the current commitment to an evidence-based approach taken by the Access QI programme.
Great way to learn from each other." Feedback from webinar attendee
Remobilisation and COVID-19
The webinar focused on the topic of remobilisation and its associated challenges and opportunities. Attendees heard about the structured approach NHS Tayside have taken in their remobilisation. Through setting up a series of planned care board meetings, and quickly recognising the need for resources and guidance to support specialities to lead on their own remobilisation, NHS Tayside are empowering staff to develop an action-focused process structure for recovery and redesign in a safe and efficient manner. Paul Arbuckle, Service Improvement Lead for NHS Tayside, shared his experience of the journey NHS Tayside have been on over the past five months. He detailed the many challenges of developing a system-wide response to the pandemic and highlighted the innovations currently being implemented. His presentation introduced the NHS Tayside specialty remobilisation toolkit developed by NHS Tayside in collaboration with ihub.
[Remobilisation is] an experience like none other." Paul Arbuckle, NHS Tayside Service Improvement lead
Throughout the discussion, it was evident that the challenge of guiding teams through this new 'territory' of remobilisation without prior experience was a common one, with attendees from NHS Grampian and NHS Lanarkshire highlighting how their boards have developed their own processes at pace. A number of different approaches have been taken, but all were built around three key principles:
the need to establish processes that are flexible and adaptable
the need to support a multidisciplinary approach, and
the need to prioritise both staff and patient safety and wellbeing.
The teams have agreed to share their experiences and resources through the Access learning system, spreading their learning beyond the webinars to the wider NHS community.
Innovations, challenges and available resources
A key motivation for the webinar was to provide a 'safe space' for NHS staff to share their challenges and innovations. For this purpose, the webinar was not recorded. Participants heard from the Access QI Improvement Adviser, Colette Dryden, who facilitated an open discussion introducing the Access learning system and its key themes, and I provided examples of published innovations and explained the process for sharing new innovations. During the discussion, NHS Grampian shared how they have managed their physical environment through car park waiting rooms and by creating a concierge system for patients attending appointments. Examples of innovative digital tools both to enhance care delivery, and help teams visualise speciality waiting lists and the possible effects of flow due to COVID-19, were also shared.
In addition, Colette presented details of available tools and resources on both the Access QI website, and the QI Zone, and encouraged attendees to get in touch for more details and to discuss them further.
Throughout the webinar the discussion also focused on the current challenges being faced and Thomas Monaghan, Access QI National Programme Director, explored what support the ihub's Access QI programme could offer. Overwhelmingly, attendees expressed a need for solutions to physical space restrictions impacting on service capacity, involving service users in remobilisation, patient flow disruptions, and resources on how to avoid staff burnout.
What next?
Access QI have identified a team 'call to action' to develop resources which seek to help services with the challenges raised at the webinar. They plan to follow up with attendees who shared innovations to gain further information for the Access learning system.
If you would like to learn more about the Access learning system and the Access QI programme as a whole, please check our website where we will be releasing new innovations, tools, resources and details of upcoming events, so stay in touch!
We look forward to seeing you at our next webinar that will focus on managing the physical environment and service user engagement during remobilisation. This takes place on 29 September and you can register via Eventbrite.
Should you have any queries about Access QI please contact us at his.accessqi@nhs.scot