Measuring and understanding capacity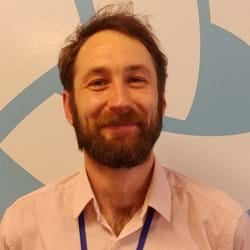 Written by Toby Stead
5 November 2020
We hear it a lot:
"We can do that if we free up some capacity"
"Do you have some capacity for this?"
"Sorry but we just don't have the capacity"
As part of the Remobilising elective care: Sharing innovations from across Scotland webinar that took place on 28 October, I talked about capacity – how it can be defined and, as a result, how it can be measured. When we say the word "capacity" we often know what we mean, until we come to try and put a number on it. This summary provides further thoughts and insights to support the content shared within the presentation. 
A bit of light-touch measurement theory: when you want to measure something, you first have to define it as a concept. In doing so, you can then judge how valid and reliable your measurement will be.
Validity – does it measure what it is supposed to measure?
Reliability – will it give a reasonably consistent reading?
The concept of capacity is often defined as the work that could be undertaken by the system, and so we can think of capacity in terms of the amount of time available to do the work, the number of appointments or procedures that could take place, or the number of patients that could exist on a caseload or ward.
The first two need a dimension of time to be valid, e.g. appointments or hours per day/week/month, whereas the last one (caseload or ward capacity) already acknowledges time by implying a recurring or continuous quality to the work. Another condition for validity is that the work proposed meets the needs of the patient; the amount of work that could be undertaken can be enhanced infinitely by reducing service provision to zero, but the work needs to, well, work!
So far so good? Not really: "could" introduces a pretty vague condition and harms the reliability of our potential measures. Could if what?
If there were a limitless supply of rooms and equipment
If shared resources such as diagnostic tests or imaging were also limitless
If those available to do the work were able to spend every agreed moment carrying it out
These are some of the constraints that are placed on the system, and no matter how much time there is available among the workforce, the maximum capacity of the system is that of the step with the smallest capacity. There are a number of tools out there to help you to understand your system.
The capacity calculator helps you to estimate how much time your workforce has available for clinical contact time after non-clinical work is accounted for.
A process map can help you to understand where your shared resources can potentially constrain the capacity of your system.
Creating a service footprint can help you to understand the rooms and equipment available to your service.