Acute Low Back Pain Drop In Clinic: A Pilot Project
NHS Lanarkshire
What was the challenge?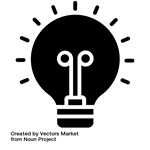 According to the British Pain Society the cost of back pain to the exchequer is estimated to be in the region of £5billion per annum, through loss of working days.
Lower Back Pain (LBP) represents a considerable burden to individuals, families, society and the economy. It results in many problems, including impaired quality of life, mobility and daily function; long-term morbidity; a higher risk of social exclusion through inability to work; reduced income; reliance on sickness benefits; and social isolation through disability.
An improved approach to information sharing, referrals, interventions and treatment would have an obvious beneficial impact on those with lower back pain, and potentially on the service too.
What was the approach?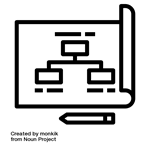 Grant funding from the ihub's new Improvement Fund supported the introduction of a drop in clinic in East Kilbride to support early intervention through advice and onward referral for patients suffering from acute LBP.
The aim of the clinic was to identify interventions and therapies to manage LBP, reduce delay or onward referral for those patients that require further intervention or investigation, to reduce distress, to enable people to remain in or return to work, and to minimise risk of recurrence. The clinic also aimed to provide quick access to information and advice with a person centred approach.
The clinic, based in Hairmyres Hospital, ran every Monday morning for 2-3 hours, staffed by physiotherapists as the first point of contact for patients.
This direct approach to care addressed a previous problem identified where patients were placed on routine physiotherapy waiting lists for up to 12 weeks following GP referral.
On arrival, patients completed the stratified care for low back pain screening tool - designed for primary care settings - which stratified them into low, medium and high risk groups with associated management plans.
What was the impact?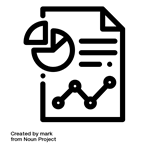 Between January and June 2017, 132 patients attended the drop in clinic. All patients that attended the clinic received a 1:1 assessment and an appropriate exit route leading to routine treatment, self-management or urgent care. Two patients were referred to A&E for urgent assessment, which reduced the delay in accessing any required medical intervention and improved patient safety.
The drop in clinic as first point of contact for patients with LBP allowed patients to access the right professional first time, therefore releasing GP time previously required for review and referral.
What was the learning?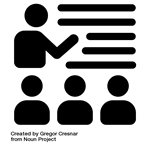 93% of patient feedback indicated the service received at the clinic was good and they were delighted they could actually see a physiotherapist.
Clinic staff feedback indicated that the clinic was working well overall but that the open hours could have been longer, allowing more patients to be seen.
GPs involved expressed satisfaction with the better physiotherapy management offered by the clinic and hope to see it continue long-term.
The drop in clinic has demonstrated positive outcomes for patients, staff and the service, offering an effective and efficient way to provide early intervention for people suffering from low back pain.
What are the next steps?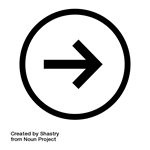 Further work will include tracking patient journeys to determine if the length of contact with the service has altered.
Data from this pilot will also be used to inform another similar pilot commencing in Lanarkshire, introducing an Advance Practice Physiotherapist as a first assessor within three GP practices in the same locality.
The learning from this pilot project has already been shared with the local physiotherapy managers, staff and the Extended Scope Practitioners (ESP) service and will be shared with AHP Directors across Scotland, and the Programme Director for the Active and Independent Living Programme.
The ihub will use this work and the insights gained to share learning across health and social care settings.