Improving seasonal flu immunisation in the clinical at risk population
NHS Greater Glasgow and Clyde
What was the challenge?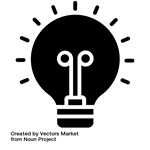 Immunisation is a critical, cost-effective element in preventing the transmission of infectious diseases. Seasonal flu immunisation is the simplest way to prevent the spread of flu.
A previous small pilot with 11 GP practices in Greater Glasgow and Clyde provided individualised feedback on their previous year's performance to improve uptake and assist in reviewing procedures on the management of seasonal flu immunisation.
What was the approach?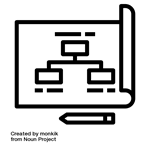 The ihub's Improvement Fund awarded a grant to NHS GGC, funding additional staffing and administrative resources that would allow them to build on this pilot, test the approach in practices with below average uptake, and encourage wider sharing of the feedback report.
The project used a quality improvement approach (a series of Plan Do Study Act cycles) to create and refine a self-audit tool and individualised feedback report.
It's an approach that focuses on prevention and anticipation, a component of the Scottish Government's Health and Social Care Delivery Plan which the ihub plays a key role in supporting services to deliver.
Practices with the lowest flu immunisation uptake were identified and invited to complete the self-audit. Based on these responses, an individualised feedback report was produced for them: a simple graphic representation of the uptake for each at risk group, highlighting which populations the practice should focus on the front page, with tailored recommendations on the second to help review and revise the practice's immunisation programme for the next flu season.
What was the impact?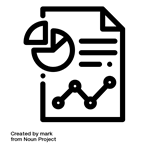 "I definitely think that doing the audit makes you self-reflect.... it tries to make you reassess, how else can we do it, what can we change that's going to bring the figures up but it also kind of made us look at what we weren't probably doing as well as we thought we were doing. We thought we were doing a bit better than what we actually got back in the feedback"
It was easy to see areas that we needed to improve which was why I undertook the audit in the first place. It was also easy to see our good points. I would recommend rolling this out to all practices but at least one month before flu season."
(Practice Manager)
Most participating practices agreed the tool and feedback report provided a focus for discussion in the practices and were eye-catching, easy to read, and relevant.
What was the learning?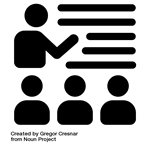 Collaborating and sharing widely when reviewing, planning and delivering the flu immunisation programme – with community pharmacists, healthcare support workers, local care home staff, community midwives, district nurses - encourages others to be more active advocates, which in turn increases patient attendance.
The project helped identify areas of good practice and areas for improvement, while adding to the evidence base for flu immunisation strategy on a national level.
Key recommendations for the self-audit included:
making the process digital
wider involvement from primary care
encouraging immunisation on outpatient letters
"If nothing else, it's just a wee reminder, because you'd start out with great intentions, I'm going to be proactive and I'm going to see all my patients getting inhalers, I'm going to say to patients on immunosuppressant's, and you've got great intentions to do it and then it slips out your mind and this arrives through the door and you think, yes, I'd better go back to that."
(Community Pharmacist)
Suggestions to improve immunisation uptake included:
sending reminders to all eligible patients
identifying patients

new to the practice
with relevant new diagnoses
recommended by secondary care

encourage a pro-immunisation attitude with staff immunisations
What are the next steps?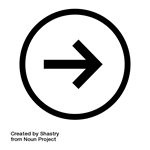 ihub funding for this project has enabled sharing of results and learning through attendance and presenting at national events, and the production of a Good Practice Guideline resource.
The guide will be shared widely among national directors, groups and forums such as the Pharmacy Division of Scottish Government, Community Pharmacy Development Team and Vaccination Transformation Programme Group.
Preliminary results have been shared as poster presentations at the NHS Scotland event, Infection Prevention Society conference and the FIP World Congress of Pharmacy and Pharmaceutical Sciences.
Ongoing discussion via the local Vaccine Transformation Board will ensure that lessons learned will be taken forward, shared nationally and contribute to the evidence base.