Integrating Money Advice within Primary Care
Glasgow City Health and Social Care Partnership
What was the challenge?
"The average household debt in Scotland is just under £13,000 and people are experiencing rapid declines in their budget surplus with as little as £7 left over after monthly bills and debts are paid."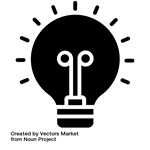 GP practices in the East of Glasgow cover some of the most deprived communities in Scotland. Fuel poverty, occupying a damp home, welfare reform, and the stress of being unable to pay bills are just some of the issues surrounding poverty and household debt. This affects the physical and mental health and wellbeing of people and communities across Scotland, and in turn has an impact on how GP practices deliver their services.
A universal money advice referral pathway has been in place for several years, and while GP's do seem to recognise the importance of their patients accessing quality advice, data demonstrates they seldom use it.
What was the approach?
"Whilst there will always be practitioners who do not view referral to advice agencies as part of a treatment option, we anticipated that evidence of the effectiveness of this work, coupled with peer influences, would persuade colleagues to adopt the model."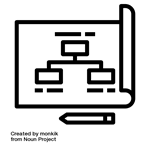 Integrating advice services into GP practices has been well established in Scotland and a recent project in Glasgow, co-locating money advice workers in two GP practices produced positive outcomes.
A grant from the ihub's Improvement Fund allowed expansion to nine locations, supporting individual money and debt issues in those local communities, while building on learning and testing the model on a larger scale.
The new model of GP clusters supports the aspiration that practices will function with wider multi-disciplinary support. By embedding a Money Advice worker in each GP practice for a half day a week, with referrals from the practice team, they hoped to tackle health inequalities and alleviate some of the health knock-on effects.
When the need for money advice is identified with the patient, and permission given, they are referred to the advice provider (GEMAP) who triage their concerns and arrange appointments as required. The money advice worker undertakes an assessment, and supports any necessary interventions, such as benefit applications, income maximisation, and debt advice. Follow up appointments or referrals to other services are made as required.
What was the impact?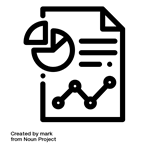 There were a total of 665 referrals, of which 451 engaged with advice services. Over a quarter of these received onward referrals to other agencies and services – the most frequent reasons being homelessness and housing issues, followed by mental health support.
Working age adults made up the bulk of the client group, the majority with a income of less than £10,000. The largest group in terms of referrals were unfit for work. Lone parents accounted for 16.5% of clients. The high numbers of those surveyed stating they had not accessed the advice agency before suggests a potentially high level of unmet need. Accessing money advice through the GP practice was seen to reduce stigma and promoted uptake due to the discreet setting.
-  Approximately £1.5 million in gains, over half for disability-related benefits
-  Support for household debt management totaled more than £470,000
-  At a household level, the average gain was £8,253, with negotiated debts averaging £4,356
"The return for every £1 invested into the project was £25."
What was the learning?
"The outcomes were as expected. If anything it was possibly easier than expected to roll out the project due to an established track record of supporting advice delivery in other healthcare settings, existence of the GP cluster group, and agreement that this was a cluster priority."
- North East Glasgow Money Advice project team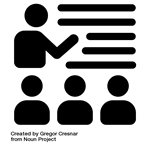 These positive outcomes have seen the credibility of health improvement increase significantly in the locality, and to the wider Primary Care Implementation group. Sharing and reporting of the work has led to support for the trial and development of other health improvement initiatives such as smoking cessation and pop-up cervical screening clinics targeting vulnerable frequent non-attendees.
The team offered advice for others with similar projects:
Strong buy-in from at least one key individual within the practice is paramount
Develop a service level agreement outlining the expectations and requirements of all partners, specifying key systems and processes required to ensure successful outcomes
Ring fence time for a key operational lead to implement and operationalise the project to the standard that is expected and agreed
Establishing sustainable funding for the work is crucial. This model is tested and proven, and if resourced appropriately will generate the desired outcomes
Easy to understand feedback for the practice team was vital in reinforcing value and sustaining momentum
All data and evidence gathered from the service engagement is being shared with a range of key stakeholders, including the Deep End practices, the Glasgow HSCP Financial Inclusion and Equalities Leads, the GP Clinical Lead, Wheatley Group Head of Inclusion and Glasgow City Council's Head of Financial Inclusion Services.
What are the next steps?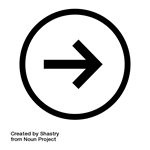 Feedback and results from this Improvement Fund supported project indicate this approach to debt management can help reconfigure NHS and partner funded advice services across NHS Greater Glasgow & Clyde.
The project has secured an additional years funding from Clyde Gateway to continue to build on the learning and explore the development of employability supports for patients engaging with the project. 
The project team have been actively raising the profile of this programme through local groups and networks and nationally via NHS Health Scotland and the Scottish Public Health Network, who have a key work stream around the impact of welfare reform.
As part of the Scottish Government plans to fund additional Community Links Workers, a draft briefing paper has been developed for HSCPs to consider the recruitment of a small number of money advisors in general practice via funding aligned to their Primary Care plans.
Glasgow Centre for Population Health published an evaluation of the integrated money advice services over this 12-month period.