Mentoring Frequent Non-Attenders With Hepatitis In A Deprived Area
Dundee Health and Social Care Partnership
Hard To Reach, Hepatitis C, Help See
Hepatitis C is a potentially fatal disease if left untreated. Treating and curing hepatitis C can not only save a person's life, but also reduces the chance of forward transmission to others, impacting on the health of the population.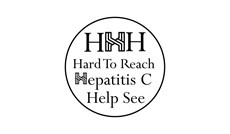 With the support of ihub's Improvement Fund we've been evaluating the impact of providing mentoring to people who have hepatitis C and frequently fail to attend health care appointments.
Hard to reach groups of people often have complex healthcare needs and lead chaotic lives, suffer health inequalities, socioeconomic deprivation and can have significant substance misuse problems. 
Through mentoring could we help these people become cured of hepatitis C, increase their attendance rate and improve their lifestyles and overall well-being?
Recruitment and referrals
Recruitment unsurprisingly was difficult, and took place proactively and opportunistically within a 'Deep End' general practice.
Referrals took place via email. Ideally the GP should be able to refer using the Scottish Care Information Gateway.
Having a lead GP on board was essential to keeping the projects momentum going.
Mentoring
Following referral, home visits, phone calls and visits in the community were arranged with the mentor.
Having a mentor with a particular interest in working with this hard to reach population is crucial to the engagement process.
Results so far
At six months after referral, 75% of people were cured of hepatitis C.
It is not clear if the mentoring input is responsible for this high cure rate, although some patient feedback has indicated they only got motivated due to the mentoring programme. 
The ihub has been extremely helpful in providing guidance about obtaining data and suggesting the involvement of the Local Intelligence Support Team.
Initial preliminary analysis does not suggest the mentoring programme had a significant beneficial effect on the rate of attendance at health care appointments. Of those that engaged with the mentoring process after referral six months after the referral it had only marginal benefit to their outcomes.
Next steps
When we have firmer analysis we aim to publish the project in a peer review journal and present it at relevant conferences.