Nurse-Led Virtual Clinic In The Diabetes Antenatal Service
NHS Lothian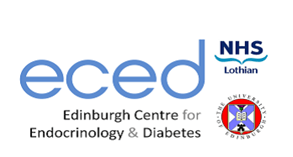 In 2017, our diabetes antenatal clinics in Lothian were heavily overbooked, leading to stressed staff.  Women told us it was difficult to come to hospital appointments every 1-2 weeks throughout pregnancy.  We wanted to offer pregnant women with diabetes regular review of their blood glucose levels while improving the quality of our consultations and developing a more convenient, person-centred approach. 
We are piloting a "virtual" clinic, using a phone app to automatically send data from a blood glucose meter to a website for the diabetes nurses to review while the women are at home.  We worked with obstetric colleagues to map out which appointments need to be face to face (e.g. if the woman needs a tracing of the baby's heart). 
We now offer other appointments as "virtual" interactions, where the nurses review glucose readings without the woman attending the hospital. Nurses use phone or Email to feed back any treatment changes.
What's been challenging?
Going through the regulatory processes to demonstrate that we are keeping people's data secure while using Email and websites to support care.  It is important that we safeguard electronic information in the same way as we safeguard information in paper notes.
What's been successful?
Staff across the 3 hospital sites in Lothian are working more closely than before and nurses have adequate time to offer patients the right follow-up.  This has also freed up time in the face to face clinic to improve that service for staff and patients.
Next steps
We will look at pregnancy outcomes and patient satisfaction.  We hope to show that the virtual clinic has offered convenient care which was as good as our traditional face-to-face appointments.  The next step will be to find permanent funding to continue this service.