Tailored Care Handling
Inverclyde Health and Social Care Partnership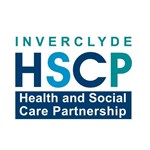 With support from the ihub, Inverclyde Health and Social Care Partnership (HSCP) is developing the Tailored Care Handling Project. The focus of the project is to deliver a more individualised care experience, and reduce pressures in home care delivery, to enable better health and wellbeing outcomes for the people of Inverclyde.
It provides an opportunity to develop current moving and handling practices towards safer, more creative, tailored solutions, offering the least intrusion in care provision and more personalised care at home.
The Improvement Fund grant has allowed key staff valuable specialist training, time to develop the project, and update the current moving and handling training for care at home staff. It has also allowed the purchase of the specialist equipment required for training.
What's been challenging?
the equipment can be expensive
the assessment time, risk assessment paperwork and staff training time is longer than our traditional approach
However, it has meant people have been able to have their care and support delivered in a more personalised way.
What's been successful?
Often family members are able to use the equipment with training, which has resulted in less reliance on our care services, and more choice and freedom for service users.
We shared our learning at the recent Independent Living Scotland Exhibition by delivering a CPD event for Allied Health Professionals and other HSCPs in Scotland.
The impact so far
There are currently 18 people on the project, and following data analysis, a saving of approximately £127,519 in care hours is projected over the year.
There is a positive impact on quality of care / quality of life i.e. better service user outcomes, having one carer or, even better, no carers.
Feedback
The new equipment is so popular with care at home staff they are requesting it for more service users. One staff member commented that she felt she had a better relationship with the service user as she was more focused on talking with her rather than a colleague.
We have had feedback from one service user and her husband who said they felt they were able to lead as normal a life as possible because she was no longer restricted by the times of carer visits.
Next steps
Our moving and handling trainers are planning to review the annual moving and handling training for our care at home staff to bed in the new equipment and techniques.