Our housing associates
Jill Pritchard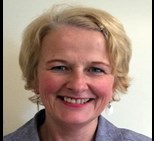 Jill, an Occupational Therapist and Business Change consultant, previously worked with the Joint Improvement Team and has continued supporting housing, health and social care partnerships with the Place, Home and Hosuing portfolio.  
Jill's work focuses on the promotion of the work of Occupational Therapists within the wider integration agenda, supporting improvement and the best use of staffing resource across the pathways to produce better outcomes for people.
Simon Carr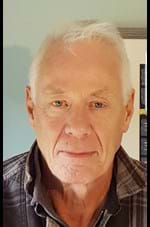 Simon has worked in the housing sector for over 35 years. Througout 1970-80 Simon worked with co-operatives and community controlled Housing Associations in London, Sunderland and as Director for Parkhead HA in Glasgow. Simon then moved on to become the CEO of Loretto HA in early 1990 providing housing care and support to a range of vulnerable groups across 30 different locations.
More recently Simon has been an Associate Consultant with the Joint Improvement Team and Healthcare Improvement Scotland's Improvement Hub. 
Simon is a Non-Executive Director with NHS Greater Glasgow and Clyde, the Chair of Inverclyde Integration Joint Board and a board member of Glasgow Integration Joint Board where he is also Chair of the Finance and Audit Committee.
Kenny Simpson MBA FCIH
Kenny has been working with housing, health and social care partnerships since September 2014 with the Joint Improvement Team and Healthcare Improvement Scotland's Improvement Hub.  Kenny works to support a number of Local Authorities in identifying their housing contribution to health and social care integration.
Previously, Kenny was the Head of Housing and Community Services at East Dunbartonshire Council for 13 years before moving on to become the Director of Customer Services at a large Housing Association and as Head of Housing and Community Safety for a Local Authority. 
Kenny has also held the positions of Policy Development Manager at COSLA and Chair of the Association of Chief Housing Officers (ALACHO).
Throughout his career Kenny has always had a focus on continuous improvement which has been recognised with a number of national housing awards.  With his recruitment to many national working groups Kenny has developed a great working network across the country and is well recognised in the housing field.
Alison Docherty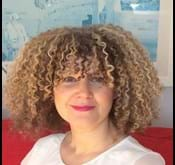 Alison has worked in various housing, social work and NHS settings over the last 35 years across a range of project management and organisational development posts. Alison's work has included capital improvement programmes in housing, managed training programmes and discreet change projects in housing, health and social care.
As a consultant Alison works to produce tools and guidance which supports housing, health and social care partnerships in Scotland through review and evaluation of services and assistance to implement improvement and change programmes.
Margaret Moore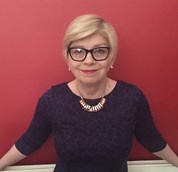 Margaret has over 30 years of experience in housing, with a background of working at senior levels for RSLs (latterly with GHA/Wheatley Group), Local Authorities, SSHA, Scottish Homes and as a Scottish Government policy advisor for housing and regeneration. 
More recently, as an independent housing consultant, Margaret has worked with the Joint Improvement Team supporting a number of RSLs and LAs on policies and issues relating to the integration of health and social care.
Margaret has also carried out assignments for RSLs and third sector organisations, and is a Board member of CIH Scotland and Bield HA.