Community Treatment and Care (CTAC) Services 
We support health and social care partnerships (HSCPs) to plan, test and deliver community treatment and care services.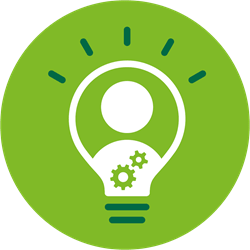 Why focus on this?
The 2018 General Medical Services Contract in Scotland (GMS 2018) introduced the idea of community treatment and care (CTAC) services as part of the priority areas for 2018-2021 Service Redesign. These services will be delivered by staff directly employed by HSCPs and include many non-GP services such as: 
Phlebotomy
Management of minor injuries and dressings
Ear syringing
Suture removal
Chronic disease monitoring and related data collection.

Who are we working with?
We are working with those working on the planning, testing and delivery of CTAC services.
How do we do this?
CTAC 90 day learning cycle
We completed a 90 day learning cycle process for CTAC which aimed to gain a greater understanding of:
What the key components are in implementing CTAC services
How demographics may affect the implementation of CTAC services. For example urban and rural settings.
What the benefits of CTAC services are to service users and service providers.
CTAC network
We are currently setting up a CTAC network for those leading the planning and implementation of CTAC services. If you have any questions please email hcis.pcpteam@nhs.scot
Outputs
Interim reports
In phase 1 we interviewed a range of stakeholders to identify the key components required to implement CTAC services. We discovered some of the benefits as well as some of the challenges involved. View the flash report (PDF)
In phases 2 and 3 we focused on further understanding the key themes with our stakeholders. We focused on the barriers and possible solutions of rural CTAC services, how IT can enable services, patient engagement and how quality improvement could support the implementation. View the flash report (PDF)
Final report
Events
On 11 June we held an event with those participating in the CTAC 90 day learning cycle. Read our event summary. We are now working on an action plan for the ihub support offer based on feedback from the event.
How will we know we have made a difference?
We continuously evaluate the impact of our work. Our final report is due in June which will include a detailed summary of our findings from the CTAC 90 day learning cycle.
Stay in touch
Sign up to receive newsletters about our programmes, events and networking opportunities here. 
Follow us on twitter @SPSP_PC  #ctacQI
Email us his.pcpteam@nhs.scot