Remobilising General Practice - Risk Management Resource Pack
Background
The following resource has been developed and collated by Healthcare Improvement Scotland (HIS), Health Protection Scotland (HPS) and NHS Education for Scotland (NES), and is supported by the Scottish Government's Primary Care Division.
Who is this resource for?
It brings together a range of guidance to support GPs, GPNs, practice teams, other clinicians in the multidisciplinary team, and practice management and administration staff to coordinate service remobilisation as Covid-19 restrictions ease.
What is this resource for?
Use of the guidance is encouraged as it is intended to help practices move forward, asses risk in their new environment and, where appropriate, redesign services to comply with current health protection and best practice guidelines.
What is included in the resource pack?
The pack contains four key documents which we suggest practice teams review and complete in order as listed.
COVID-19: Remobilising General Practice - FAQs
COVID-19: Monitoring Risk and Improving System Safety Checklist (C-MoRISS)
5-Step Guide to Risk Assessment in General Practice 
Essential Steps to Design Work Better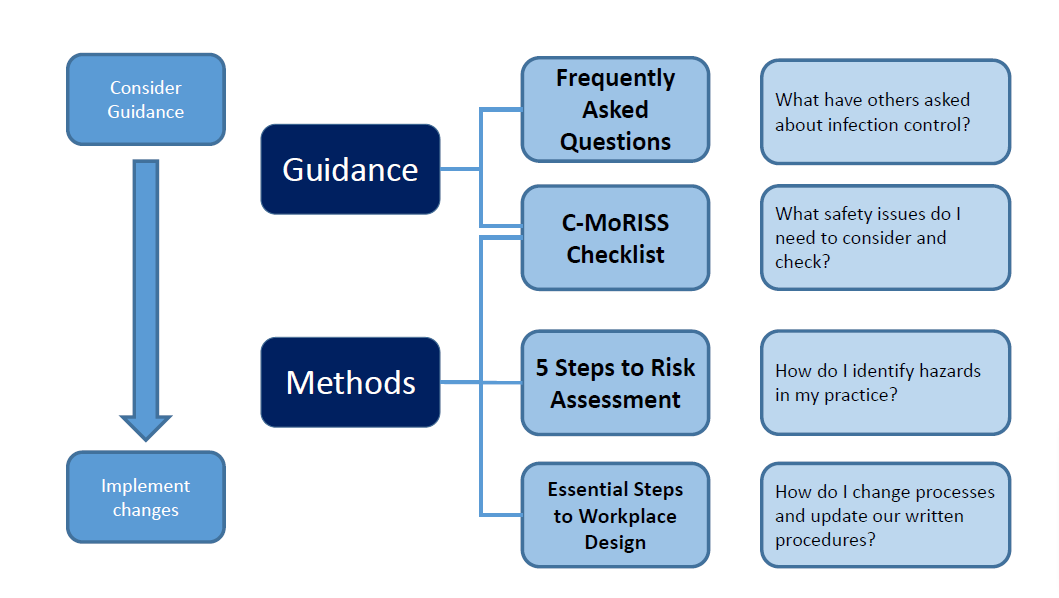 Where can I find out more?
If you want to keep up to date with the latest developments in this area of practice join the following WebEx sessions:
Further updates and bulletins can be found on the NES: Primary Care Patient Safety Resources page