Our team
Following a competitive recruitment process, four teams from six Health & Social Care Partnerships (HSCPs) joined us on this improvement journey:
Argyll & Bute HSCP
Clackmannanshire and Stirling & Falkirk HSCPs (joint application)
East Lothian HSCP, and
South Lanarkshire & North Lanarkshire HSCPs (joint application).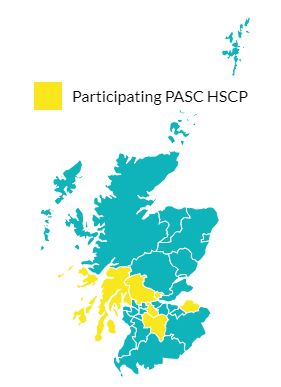 Each team involved a selection of GP clusters, participating in a range of quality improvement activities.
Throughout this collaborative, the Primary Care Improvement Portfolio Team drew upon the vast expertise of the wider primary care workforce supporting GPs in Scotland.