Scottish Patient Safety Programme Learning System
We support care services to learn together to improve the safety and reliability of healthcare and reduce harm, whenever care is delivered.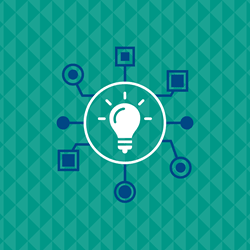 The Scottish Patient Safety Programme Learning System aims to accelerate the sharing of learning and improvement work across all care services and underpins all our activities. Through collaborative working, sharing good practice and signposting to training resources, we aim to encourage continuous learning at all levels, in every care setting.
How do we support sharing the learning?
We do this through a range of engagement and learning opportunities:
organising or signposting to relevant webinars
capturing and sharing insights, case studies and evidence
facilitation of networks
collaborative working
providing practical and bespoke quality improvement and coaching support, and
producing guidance and implementation toolkits.
See the Essentials of Safe Care package. This practical package of evidence-based guidance describes four themes (drivers) that are considered to be essential to deliver safe care. You will find suggestions and support to make improvements in your workplace.
More information about other engagement and learning opportunities will be added.
Learning system 
SPSP LS.pptx by Acute Care Team