Safety Across the Interface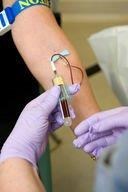 This safety across the interface workstream focuses on developing reliable systems for handling written and electronic communication across the various parts of the NHS in Scotland and implementing measures to ensure reliable care for patients.

Improving results handling, ensuring test results are reliably ordered, received back in the practice and actions communicated effectively to patients, is an essential component of safe care. The measures and resources in this change package will provide insights into the reliability of practice systems for handling test results. Additional resources promote effective communication within practices and with patients to improve results handling systems.

Communications about a patient's condition and needs can be confusing and unclear, and as a result may not be acted upon in a timely manner.  Separate sets of measures have been developed for both primary and secondary care.  By working together with secondary care teams, we can improve the standard of care patients receive.  By implementing the measures developed for this workstream, you will improve your practice systems and, as a result, help create a seamless journey for the patient when moving across the different areas of healthcare.

Implementing systems for medicine reconciliation is one of the keys to improving patient safety.  Medicines reconciliation is also a part of the Safer Medicines workstream and further information can be found on our Safer Medicines page as well as the SPSP Medicines page.