Please find out more about the newest members of the MCQIC team.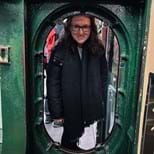 Amy Hanson joins us as a Project Officer in April 2023.
Amy is originally from near Blackpool (which always gets her brownie points in Scotland!) and now lives in Edinburgh. Amy worked at NSS Test and Protect until July 2022 when she joined HIS. In Amy's spare time she enjoys cross stitching, watching plenty of both good and bad TV and has recently got into black work embroidery.

Rory Maguire joins us as a Project Officer in January 2023.
Rory is from Belfast originally and moved to Edinburgh at the end of 2021. He studied at Glasgow University where he fell in love with Scotland. He loves to climb hills, go for a cold water dip and play hurling (this might require a google).

  Dr Sonia Joseph joined us as National Clinical Lead for Paediatrics in August 2022.
Dr Joseph is a Consultant Paediatrician and Clinical Director of Medical Paediatric Specialties, Royal Hospital for Children and Young People (RHCYP), Edinburgh.
She was the Associate Director for Medical Education for 11 years and is an appraiser, trainer, educator, learner and is passionate about creating "learning organisations". This ensures equity of access to care, improvement at care interfaces and using simulation and education to support teams and systems development.
Dr Joseph is in Cohort 12 of Scottish Quality and Safety Fellowship, where learning health care design and complex adaptive systems thinking, positively impacted her approach to her patients, teams and clinical system.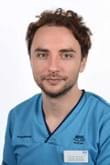 Tim Shearman joined us as an Improvement Advisor in August 2022.
Originally from Australia, Tim graduated with a Bachelor of Physiotherapy from the University of Newcastle, Australia in 2009. After starting his physiotherapy career in his home town of Newcastle, he soon relocated to Melbourne where he worked at The Royal Children's Hospital and completed a postgraduate certificate in Physiotherapy (paediatrics). He relocated to the UK in 2013, spending 3 years in London before relocating to Scotland permanently in 2016. Tim currently lives in Edinburgh and has been working at The Royal Hospital for Children & Young People since 2016.

  Dr Nirmala Mary joined as a National Obstetric Clinical Lead in June 2022.
Nirmala works in NHS Lothian as a consultant obstetrician at the Royal Infirmary of Edinburgh. She is particularly interested in labour ward management, obstetric cardiology and quality improvement in maternity.

  Dr Lynsey Still joined as a National Neonatal Clinical Lead in February 2022.
Lynsey is working with teams across Scotland to make ongoing improvements in neonatal care. Some of you may already know Lynsey, who works in NHS Greater Glasgow and Clyde as a consultant neonatologist.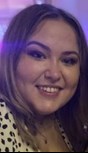 Sara McIvor joined as an Administrative Officer in January 2022.
Sara previously worked for a charity supporting the criminal justice system. Sara gained experience whilst studying for an MSc in Applied Criminology and Forensic Psychology.