Learning System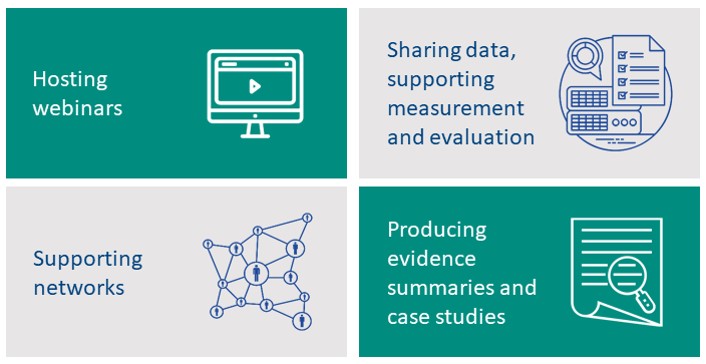 The Scottish Patient Safety Programme for Mental Health Learning System aims to accelerate the sharing of learning and improvement work across all care services and underpins all our activities. Through collaborative working, sharing good practice and signposting to training resources, we aim to encourage continuous learning at all levels, in every care setting.
How do we support sharing the learning?
We do this through a range of engagement and learning opportunities:
organising or signposting to relevant webinars
capturing and sharing insights, case studies and evidence
facilitation of networks
collaborative working
providing practical and bespoke quality improvement and coaching support, and
producing guidance and implementation toolkits.
Patient Safety Climate Tool Workshop 1st September 2021
On Wednesday 1st September, Mental Health Improvement Portfolio held the Patient Safety Climate Tool Workshop. It was attended by 29 participants from NHS Health Boards, third sector organisations and people with lived and living experience who were asked to take part in a number of activities to review the tool and its use.
For more, please refer to the workshop slides and the flash report.
Essentials of Safe Care
The Essentials of Safe Care is practical package of evidence based guidance and support that enables Scotland's health and social care system to deliver safe care for every person, within every setting, every time. It is the foundation of SPSP mental health.
Improving Observation Practice Webinar 7th December 2020
In December 2020 HIS hosted a spotlight webinar on NHS Tayside's improving observation practice work. Donna Robertson, Lead Nurse for IOP at Murray Royal Hospital, shared the steps the team took to improve observations and impact this work had for patients and staff.
For more, please refer to the webinar slides and the flash report.
To learn more about NHS Tayside's improving observation practice work view the video and read the case study.
The impact of Our Work
Click here to view case studies, videos and animations describing the impact of this work across Scotland.