Can a wellbeing 'Extreme Team' promote patient safety? | wellbeing insight story from NHS Ayrshire & Arran
NHS Ayrshire & Arran developed a non-hierarchical, multi-professional approach to working dynamically where staff have permission to challenge the status quo to meet an objective. This is the concept of 'extreme teams'.
COVID-19 provided the opportunity for a Staff Wellbeing Extreme Team at NHS Ayrshire & Arran. The team recognised the importance of staff wellbeing as a key principle of patient safety.
Below is the extreme team's story.
Sense of urgency and purpose
Based on current evidence, staff wellbeing and support is linked to the provision of safer health and social care.
The COVID-19 crisis amplified the need for good staff support and wellbeing in particular at the acute care sites of University Hospital Crosshouse (UHC) and University Hospital Ayr (UHA).
A strong sense of urgency and purpose enabled rapid developments. Staff felt empowered to come together to make huge changes in a very short period of time. There was a level of excitement, camaraderie and absence of hierarchy in our working together for the greater good of our colleagues and patients.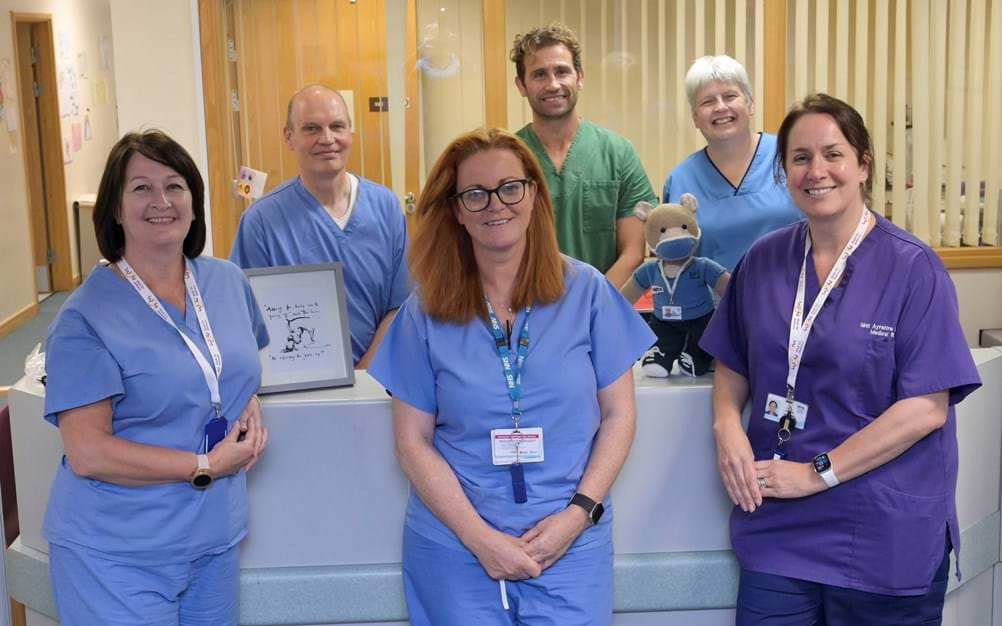 The NHS Ayrshire & Arran Staff Wellbeing Extreme Team.
Staff members who were already involved in Medical Peer Support and Wellbeing informally linked with a range of key stakeholders within the organisation. Designated staff wellbeing areas were assigned at UHA and UHC. A dedicated team of Medical Peer Support, Clinical Psychology, Staff Care and Psychiatrists were collocated in these areas.
The space
Two areas were identified as wellbeing suites at UHA and UHC in a central location at the 'heart of the hospital. This ensured easy access for all staff. These areas offered a welcoming safe haven with a chance to rest, reflect and connect away from the public eye.
Staff were greeted by a supportive team where 'light touch' conversations gave staff permission to engage further with services if required. Basic needs were met with free access to food, beverages, quiet areas to rest and sleep, and an exercise room.
These facilities were set up based on experience and emerging evidence from China and Italy regarding staff physical and emotional needs during the COVID-19 pandemic.
The services
Medical Peer Support
The existing team of medical peer supporters was expanded providing a 24-hour service of psychological first aid to senior and junior medical colleagues.
Clinical Psychology
A Consultant Clinical Psychologist was redeployed to the staff wellbeing suite from 9am to 5pm, Monday to Friday. The Clinical Psychologist worked closely with Medical Peer Support, Psychiatry and Staff Care to develop key services as part of the wellbeing agenda.
Staff Care
Staff Care was available to provide a listening ear in sanctuary area using chapels and WRVS areas at UHA and UHC. There was a close link with support services in the wellbeing suites.
Psychiatry
A psychiatrist was also based in the wellbeing suites from 9am to 5pm, Monday to Friday, working alongside the Psychology services as well as accepting direct referrals from Medical Peer Support and Staff Care as per our usual referral pathways. Colocation of services enabled referrals to be made face-to-face with no delays.
Administration
Administrative support and presence was crucial to the success of this wellbeing and staff support initiative providing a central point for communication.
New developments
Although all of the services were available before COVID-19, they lacked cohesiveness.
COVID-19 provided an opportunity to work together, try new ideas, break down barriers and to work on our long-term wellbeing trajectory for all of our staff.
psychological first-aid approach of 'light touch support' was introduced from day one. This led to conversations about self-care and created networks of communication throughout the hospital.
group reflective sessions were initially sought by staff groups and developed over time to involve feedback into the organisation regarding potential learning.
The publicity
All staff members were made aware of all support services by a range of announcements. Word of mouth helped us to build trust in the services.

The feedback
We collected quantitative and qualitative data to capture activity, feedback and learning.
All staff across both acute sites had the benefit of accessing support and all wellbeing facilities and services.
Informal feedback was very positive. The question we hear most frequently is "Are we keeping these facilities and services?"
Key points are:
Use of the suite: on average 200 staff members per day at UHC and 100 at UHA.
Staff evaluation: 99% of the 208 staff questioned requested the suite to stay after COVID-19.
Feedback comments include:
"Thank you so much for providing this... amazing service… I feel cared for, respected and safe!"
"A very worthwhile project and makes staff feel valued by the trust."
A total of 250 multi-professional staff members attended group reflective sessions to date. Analysis of the data is in process. Comments include:
"I have found the support from the wellbeing staff to be extremely helpful and supportive and made me feel as if I and my colleagues have a voice and are being listened too."
"I feel that we have had time to be kinder to colleagues and patients."
Other results cover:
Clinical Psychology appointments: as of August 2020, at total of 96 members of staff have attended the service including acute and community staff for an average number of four sessions.
Medical Peer Support: mostly informal contacts in the suite however eight members of medical staff have used our established formal approach.
Psychiatry: to date (August 2020) a total of seven staff members have accessed the service.
The learning
We found that:
Safe spaces for rest, connection and support are welcome by staff.
Light-touch approach and collocation of services facilitates efficient support for staff.
Senior management approval is required for successful implementation and sustainability.
Reflective team sessions can be a potential driver for human centred change of services.
Extreme teaming enables ownership of rapid change and effective implementation and has been crucial for progressing our initiative.
Supported and valued staff are in a better position to provide safe and excellent care.
It has been recognised by our organisation that staff wellbeing and support are a high priority. Senior management support and compassionate leadership are essential.
Extreme teaming and cross-boundary collaboration are key to accelerated and meaningful change and implementation.
Important ingredients for ongoing success of the initiative are non-hierarchical networking, absence of bureaucracy, autonomy, importance of psychologically safe and welcoming spaces for all staff, informal access to light-touch support and a readiness to listen to what matters to staff.
Staff wellbeing and support are a prerequisite for a thriving workforce and the provision of safe health and social care.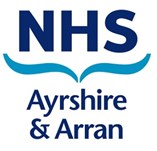 Sources: The authors of this story are Christine MacAskill, Irene Wilson, Sharon Mulhern, Malcolm Cameron, Julie Gordon and Hans Hartung who are part of the Wellbeing Team at NHS Ayrshire & Arran.
References:
Through the Eyes of the Workforce, Lucian Leape Institute 2013
Realistic Medicine, Scottish Government, 2016, 2017, 2018
Caring for Doctors. Caring for Patients, GMC, Independent Review Dec 2019
Maslow's Hierarchy of Needs, Abraham Maslow, 1943
Peer Support for Clinicians, Jo Shapiro, 2016
Extreme Teaming, Amy C. Edmondson 2017
https://www.promis.scot National Wellbeing Hub
March 12th, the World Health Organisation released guidance regarding the psychological and mental health impact of the COVID-19 outbreak. The guidance is attached 
Caring for Ayrshire 2020
Videos: NHSAA Wellbeing and psychological support on YouTube or NHS Ayrshire & Arran's website