Going the extra mile for colleagues | wellbeing insight story from NHS 24
Mindfulness practices, physical challenges and cake
The COVID-19 outbreak is creating unprecedented pressure on health and care services, therefore now more than ever, it is important that we ensure we have the right approaches in place to support the mental health and wellbeing of our health and care workforce.
Throughout the COVID-19 response period, NHS 24 has enhanced its staff wellbeing approach by putting in place a wide range of both local and national supports for people in order to care for them as they continue to provide the best possible care to the people of Scotland.
Below is their story.
Colleagues supporting each other
At NHS 24, we are seeing something quite special occurring. That is how co-workers are caring for each other - going the extra mile and taking the time to support colleague wellbeing across our own teams and beyond.
The practice of mindfulness and meditation is not new but taking the time to introduce and support colleagues embed these practices into their daily routine has been most welcome in caring for their holistic wellbeing needs.
Mindfulness and meditation are known to have many positive benefits and two members of our team extended their own time to support colleagues gain some of the benefits of both.
 
The Mental Health Team at NHS 24 introduced a number of supports for staff including debrief and positivity sessions as well as enhanced clinical leadership and peer support. Staff across the team are also benefiting from the introduction of brief mindfulness sessions.
Hearing from the team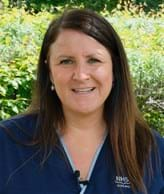 Lisa MacDonald, Senior Charge Nurse, takes staff wellbeing very seriously and has introduced mindfulness sessions every Sunday to help staff get a more restful sleep and start the new week on a positive note.
Mindfulness practice has also been introduced as a taster session in staff induction and Lisa is helping build colleagues build skills to enable them to continue to practice on their own or support others.
Lisa's colleagues report feeling positive and valued.
Anne Glasgow, Psychological Wellbeing Practitioner, said about Lisa's sessions:
"Mindfulness sessions are so beneficial, after a tough week of taking difficult calls, mindfulness is so good to finish on... Lisa puts on a lavender diffuser and plays mindfulness music… you can feel the stress and anxiety leave and go home switched off relaxed and ready for the next shift ahead...
Lisa asks us to say a positive quote at the end of shift… It's all team bonding and brings the team together.
Lisa is so encouraging with the mindfulness as coming from a person who had never practised mindfulness before, I took it home, bought a diffuser and listen to the ocean on my mini Google when I go to bed… the benefits of mindfulness are endless and I myself have benefited from better sleep."
Stepping up 
We are also strengthening connectedness, physical health and mental wellbeing through participating in team building and charity events and are currently walking 10,000 steps a day albeit often treating themselves to a slice of home baking along the way!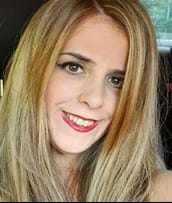 Across in the Service Development Directorate there is a significant group of staff who continue to work predominantly from home, where again, attention to mental wellbeing and connectedness are so crucially important.
Alison Deakin, Digital Programme Delivery Manager recognised this early in the COVID-19 response and opened up an opportunity for staff to voluntarily participate in some facilitated meditation sessions delivered by Headspace, who offer guided mindfulness and meditation practice through an App and online content.
Virtual sessions using MS Teams
Staff can access this independently, however Alison recognised that perhaps there might be merit in helping facilitate some time and introducing each session; eliminating a few steps in registering and motivating yourself when it's a struggle, and she does just this twice daily for 10-15 minutes. These sessions are delivered virtually through MS Teams and if preferences are to do this at another time, the session is recorded and easily accessible for all.
Fiona Millar, Project Manager, observed:
"Having never tried any kind of meditation before, I found this to be a really good opportunity to try something positive to support my mental wellbeing, particularly early on as we responded to COVID-19 at work and tried to manage our changing personal home circumstances also.
In those few minutes I was able to escape and gather a level of readiness for my day and it provided some structure. If Ali hadn't taken the time to help guide us I'm not sure that I would have been self-motivated to go on and use the online support." 
Impact
For workplace wellbeing measures to influence real impact, we see the need to think beyond the boundaries of 'traditional' support. Supports and measures all have their place, it's how they are delivered and embedded into everyday practices and culture that make the real difference.
NHS 24, like many organisations, remains committed to prioritising workforce wellbeing but to do that, and for it to be sustainable, we need to truly embrace a culture of wellbeing.
Source:
Arlene Campbell, Head of Stakeholder Engagement & Insight (NHS 24 Wellbeing Champion)