Many voices more powerful than one | wellbeing insight story from Scottish Student Mental Health Nurse Forum
Safe staff, safe students, safe care
In this wellbeing insight study we hear from two third-year nursing students – Laura McAdam and Sean Pendergast – who explain how the Scottish Student Mental Health Nurse Forum helps, guides and supports future nurses by focusing on self-care, which ultimately affects staff safety and patient safety.
Their story below is in the context of the COVID-19 pandemic.
How and why we started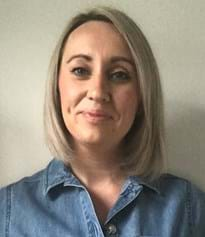 We chaired Scotland's first student mental health conference. After its success, we realised that by working as a team we could make a bigger difference to other nursing students, newly qualified nurses and people aspiring to be nurses.
After getting the opportunity to create the student forum, we were given a license to form an even bigger team of passionate and motivated student nurses.
Two months later and we'd established our core committee of 20 nursing students from nine different universities across Scotland. Each member brought different experiences, ideas and perspectives to the table. 
Sharing experiences during COVID-19
The forum provides a safe space for students to share experiences and seek advice.
All our members have said this has been invaluable during COVID-19. We have regular virtual meetings and these provide members with the opportunity to discuss their experiences of working as a student nurse during such irregular times.
Adding a collective voice
The forum provides Scotland with a collective student nurse voice. We've had opportunities to speak at meetings where new policies, research and intentions are discussed.
Involving a student perspective adds an invaluable stakeholder to the mix. These new developments and improvements contribute to the slogan of "safe staff, safe care".
We initially started with the main forum and we were tasked with gathering a student base to discuss the forum and establish the need as well as the want for this. The Mental Health Nursing Forum Scotland (MHNFS) is known as being extremely influential and ground-breaking for ideas and challenges on policies and change.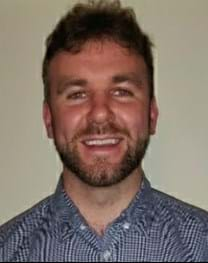 What was missing was a student perspective on the decisions that were made. Our first call had over 50 students – the need and want was reinforced!
As elected chairs, we got involved with as much as we could – this would ultimately increase the forum platform traffic and reach as many student nurses as we could.
We found ourselves on a live video chat hosted by MHTV discussing the impact of COVID-19 on student placement – was our role reflected correctly in the media? A critical discussion around staff safety and the support we received from educational institutions, which highlighted a different view within Scotland to England. You can watch the MHTV episode on YouTube. 
Furthermore, staff safety was a focus when we supported educational institutions to understand student recruitment by suggesting ways to encourage students to engage in remote placements as well as looking at what was important for them. 
We have since engaged with Carers Trust Scotland to deliver an informative presentation around the triangle of care. This is linked with NHS Education for Scotland (NES) regarding distribution of information pertinent to student development and started a new project.
New student welcome pack with wellbeing advice
This new project idea came from a committee member who identified a need for a information pack to support first-year students undertaking their nursing degree. It would include vital information such as top tips and self-care survival, as often it can feel overwhelming starting something new, never mind during a pandemic.
We are an avenue that students can share best practice and also talk about the things that can negatively impact their journey. 
Patients benefit most
Students benefit from the forum being a safe space to share ideas and experiences, in addition to contributing to a collective student voice capable of achieving real change in both policy and practice.
Health and social care staff benefit as they have asked for a student voice or a student perspective on things such as research, placement experience or new policies.
Universities benefit by the ideas and experiences being shared among the committee.
All members have mentioned that they've become more confident students since becoming involved within the forum. This is down to networking between students at very different stages on their journey from many areas of Scotland.
Patients ultimately benefit the most from the forum. Our mission as a group is to improve practice and overall confidence of our members. By empowering our committee members, they become better and more confident healthcare professionals which in turn improves patient care.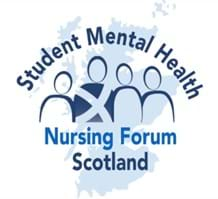 Source:
Laura McAdam, Committee Co-Chair and Community Mental Health Nurse in CAMHS and Sean Pendergast, Committee Co-Chair and Inpatient Mental Health Nurse in CAMHS.
Follow @StudentMHNFScot on Twitter.