Staff wellbeing initiatives at adult acute care sites | wellbeing insight story from NHS Lothian  
Supporting staff through the COVID-19 pandemic across three hospital sites was a key priority for NHS Lothian.
Designing this support with feedback and input from all staff across the Western General Hospital, Royal Infirmary Edinburgh and St. John's Hospital sites was essential.
Below is their story about strengthening staff ability to deliver safe and quality care to patients both in clinical and non-clinical settings.
Responding together
When the pandemic began there was an immediate concern on how this may impact staff throughout NHS Lothian, not only professionally but personally. The instant reaction was how can we support staff in the midst of this crisis?
Staff wellbeing aligns with the NHS Lothian values to provide a safe, caring setting for patients and staff and provide support and advice.
The pandemic broke down barriers, sped up response and brought everyone together with a common aim.
A core team was quickly formed of individuals able to support wellbeing across all sites with staff being re-deployed from their usual roles. A variety of staff were involved in the response from Domestics, Porters, Catering, Volunteers, Quality Improvement Support Team, Organisational Development, Psychology, Estates, AHPs and Site Leadership. We all worked together to face the new challenges and opportunities.
Quickly testing and implementing initiatives
A range of initiatives were quickly tested and implemented across the Western General Hospital, Royal Infirmary Edinburgh and St. John's Hospital sites.
Staff wellbeing area
With clear guidance on maintaining physical distance it was apparent that a safe area for staff to rest, relax and refresh was essential.
A review of the sites was conducted to locate areas which could be adapted.
The Western General Hospital Wellbeing Wing was quickly developed. It became the central point for sharing wellbeing resources and materials. This included therapy chairs, quiet rooms, staff support and complementary therapies, which were offered for a short period of time. Access to the area was available to all staff, all day every day.
Staff were asked to provide feedback on what was working well, what was not so good and any improvements they would like to see within the room.
Staff were also encouraged and supported to create wellbeing spaces close to their wards/areas. Outdoor areas were enhanced with additional seating. A poster and map of the site was shared to highlight wellbeing areas on the site.
Project Wingman
While at the Royal Infirmary Edinburgh and St. John's sites, staff collaborated with airline crew to establish "Project Wingman". This is a group of airline crew from across every UK airline, united by their profession and dedicated to serving our NHS staff during this crisis. They provided a space to unwind, de-compress and de-stress before, during and after hospital shifts.
A team of 25 furloughed airline staff were recruited as NHS Lothian volunteers and they were welcomed to the Royal Infirmary Edinburgh on 24 April 2020 for orientation and induction.
The airline crew then operated a rota for 14 weeks, offering a safe place foe ua to come for relaxation and refreshments from 6:30am to 7:00pm.
All these areas were accessed by staff from across the site and allowed staff from different areas and professions to connect and form relationships that are beneficial in the work environment.
Staff support
Listening to staff needs it became clear that both individual and team support was needed in these unprecedented times.
Drop in Support Sessions were available for staff, which were led by psychology and spiritual care colleagues Monday to Friday. This also extended to planned sessions run for specific teams and frequent resilience and meditation sessions, accessible for all staff. This delivered a range of support from psychological first aid to introducing coping strategies and techniques.
These were available to individuals and teams in or near crisis point and provided them with coping and de-escalation techniques. This has a direct impact on staff resilience and self-awareness in their work environment, enhancing quality and safety of care delivered to patients.
In addition, the Western General site encouraged peer support and praise, via the Western General Star awards. These were created to help celebrate staff that had gone above and beyond during the pandemic. Staff were able to nominate their colleagues and share their appreciation resulting in 66 individuals and 24 teams being nominated across the Western General Hospital.
Wellbeing programmes
Staff were assured that their wellbeing at work and home were a priority for the sites and flexible programmes were issued across the sites to encourage staff to engage at all levels, to opt in/out at any time.
It was quickly decided that Wellbeing Wednesday at the Western General Hospital would continue and every Wednesday there was an emphasis on wellbeing, sharing resources for staff at the site huddle.
Wellbeing initiatives
Through various staff feedback requests and surveys each site adopted more tailored initiatives based on staff feedback. All initiatives were very successful, including:
Bite Size Education Sessions: offered to staff as an opportunity to hear updates, receive education and ask burning questions on topics that were relevant and important in the current climate. Sessions were applicable for all staff, but especially those working outside their usual specialty and who may have questions, or would benefit from some support. Topics included Personal Protective Equipment (PPE), Resuscitation, providing End of Life Care for both patients and staff, Staff Resilience, Managing Sleep Disruption and Domestic Abuse and Gender Based Violence.
Daily morning site safety huddles: adapted to communicate COVID-19 updates. With physical distancing restrictions the huddles were opened up to Video Conferencing and the presentation was shared throughout the site to ensure that any updates were communicated to all staff. The daily slides were often printed as a source of information, particularly to share rapidly changing updates and processes such as PPE. A series of Scottish themed slides to help promote social distancing, hand washing and use of PPE were created.
The situation was changing daily with many questions looking for information or clarity. A question-and-answer process was set up, which became known as 'COVID Conundrums' after suggestions from staff. Questions and concerns could be left on post-it notes after the daily huddle with answers shared at future huddles. An email address was set-up to enable all staff to share questions. All staff questions were addressed, which was highly appreciated by staff to know they were being listened to. The senior team's response included liaising with local councils, schools, private enterprises as well as internal solutions.
To support staff with children who were struggling to see their parents coming in to work, Leadership Letters were offered to staff and were sent out directly to children as a thank you.
Capturing learning
The wellbeing initiatives were open to all staff at all times, with encouragement and support given to staff to repurpose areas close to them as wellbeing spaces. A range of resources were available either face-to-face, by telephone, online, posters and safe spaces.
An Innovation and Improvement Group was set up early in the pandemic response to ensure that what has taken place and worked well is captured and taken forward. There is a commitment to learning from the positives and not losing the achievements that have occurred.
Surveys and feedback
A wellbeing survey conducted in the Western General Hospital highlighted the positive response to the wellbeing areas and the importance of continuing initiatives. There is a feeling that the attention given to wellbeing has been a beneficial outcome of COVID-19. Staff comments included:
"A sense of togetherness, that we are all one big team at the Western General. No matter what role/banding you have/are"
"Easily accessible and in multiple location, multiple options to appeal to different tastes."
"...truly value the wellbeing of all..."
"There has been a real effort to protect staff wellbeing, and whilst it may not have been perfect, a significant amount of effort has gone into maintaining this."
While in the Royal Infirmary Edinburgh during visits to the lounge, staff wrote on 'luggage label' feedback slips. We have hundreds of heartfelt messages and these will be preserved within NHS Lothian's archives so that we will never forget the time when planes had to be grounded due to COVID-19 and airline staff came to look after us.
"It's such an amazing thing your all doing, so nice to step away for a few moments & loved being spoilt, well done."
"An amazing way of keeping spirits up in these difficult times. Thank you so much."
"Such a lovely idea, a calm haven in the middle of a hectic day! Thank you so much."
"Thank you. It's lovely to get a bit of breathing space."
"It's such an amazing thing your all doing, so nice to step away for a few moments & loved being spoilt, well done."
"This was the most perfect & welcomed break from a hard shift. Thank you for everything. You've made our day."
"Thank you for the wonderful experience, I feel refreshed, calm & relaxed and ready to care for my patients."
At the St. John's Hospital staff feedback was obtained through frequent fast feedback on a wipe board and actioned daily. Feedback forms covered 'what went well', 'even better if' and 'ideas for improvement'. A powerful digital story 'What Makes Us Proud' was created and spread through the organisation and across social media highlighting the impact. 
Common goal of valuing staff
At the beginning of the pandemic there was an urgency to provide wellbeing resources. Some decisions were rushed without the opportunity to fully test. Funding and ordering resources is a time consuming and complex process.
However, barriers were also removed with everyone looking to the common goal – supporting and valuing staff.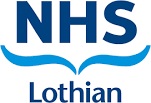 Across NHS Lothian, all the wellbeing enhancements that were established provided staff with a calming and nourishing environment in which to rest and recharge, benefiting them both mentally and physically, allowing staff to deliver quality and safe patient care.
Source: NHS Lothian