What we learned about improving frontline staff health and wellbeing | wellbeing insight story from The Mungo Foundation
When health and social care staff are in good health we know it can have positive benefits on the health and safety of patients and those who use services.
The Mungo Foundation (TMF) increased their efforts to support the health of the people they support but also the health of their colleagues too.
Read their story below about how they adapted their workforce health improvement programme to reflect the COVID-19 context.
About us
The Mungo Foundation provides social care to around 1,500 people across the lifespan via our 700 staff. We work with individuals who are often disadvantaged by the impact of poverty, mental illness, frailty, disability, homelessness, addiction and trauma.

Our staff represent those most at risk
With a rise in modern-day epidemics, like diabetes, depression, chronic illness, obesity and health inequality, TMF want to make sure that everything we do as an organisation contributes to improving the lives of all those touched by our work - including our staff.
The demographics of our staff reflect those of the communities we serve and we appreciate that as such, many of us live with the effects of poor health. The COVID-19 pandemic compounds this risk and this prompted us to consider how we can help minimise the risk, particularly for our colleagues in the front line of service delivery.
Developing evidence-based wellbeing plans
Last year, we engaged with TheWELworld to develop a wellbeing plan aimed at improving the health and wellbeing of our workforce. We based the plan on healing shift via activation in health behaviour, following decades of work and research led by Dr David Reilly of TheWELworld.
This year, in response to COVID-19 and together with TheWELworld, we examined how critical information in relation to physical resilience during COVID-19 could be condensed as a specific programme relating to the pandemic. This resulted in the new CovidWEL programme.
The employee benefits include:
Information on how employees in the front line can take steps to actively minimise risk of severe illness from COVID-19
Nutritional health checks via finger-prick blood testing
Support for those who require it when getting results
Annual supply of Vitamin D and Omega 3 to all employees
Follow up bloods and data analysis
The evidence and feedback is positive
25% of those attending CovidWEL have requested nutritional blood checks, while as many as 85% have accepted the offer of nutritional supplements.
An impressive 97% of participants rate the course and material as very beneficial and relevant. Post session evaluation of CovidWEL presents a near 100% very good to excellent rating of the course and materials.
Two weeks following their session, we survey participants. The results show continued appreciation of health predicaments and health activation in 75% of participants.
Survey and evaluation feedback presents a recurring view among participants that, when presented and explained clearly, the "science" of health and wellbeing is accessible and empowering.
Improved nutritional health in follow up blood checks and reported sustained health activation is evident among 90% of participants five months after completion of the first WEL Cohort (early 2020).
Improving inequalities
The development of our wellness strategy, including the CovidWEL programme is driven specifically by what the leadership team see as the impact of health and social inequality on those we serve and indeed those who provide services in the social care workforce. Specifically, the programme seeks to improve health literacy and provide information and resources that are meaningful, accessible and impactful.
The approach embraces Scottish Government policy on prevention and early intervention.
Sharing what we learned
We implemented these key learning points.
Present information in an accessible and meaningful way. This can prompt shifts in people's perception of their own health predicament.
Resonate with your participants. The idea of caring for one's own health and treating oneself with compassion appears to touch people at a personal level.
Small changes count. By helping people see that it is never too late and by taking very small steps, it is possible to feel the benefit of improved health in a short period. It doesn't call for a major transformation in thinking nor does it require adherence to strict regimes that are difficult to sustain.
Change spreads change. When one person takes small steps to improve their health, there can be a ripple effect. An example of this being, small changes in diet that family members can join in with.
Repeat a simple message. Anecdotally, the motto "eat real food" - which is a term referred to throughout the programme - appears to have a profound effect on individuals. It simplifies the science of nutrition. We say if the food has recently had a pulse or has been growing then it is real. Otherwise, it has been processed or stripped of its nutrients.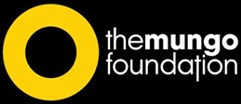 Source:
For more information, visit The Mungo Foundation website. You can also email Tricia Donnelly, CEO of the The Mungo Foundation and Dr David Reilly at TheWELworld.