World Patient Safety Day (WPSD) 2020 Resources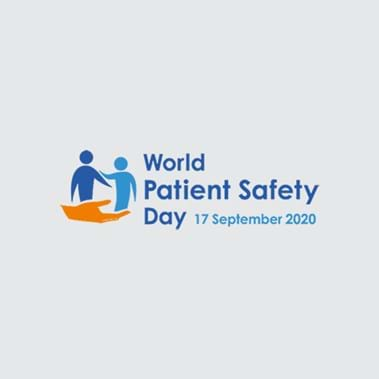 World Health Organisation (WHO) resources
Find out more at the WHO website
Key Message
WHO Campaign Title – Health Worker Safety – a Priority for Patient Safety
Scotland's Slogan – "Safe Staff, Safe Care"
Scotland's Call to Action – "Speak up for staff safety"
Social Media
WHO: #WorldPatientSafetyDay
Scotland: #SafeStaffSafeCare
QI Connect
QI Connect will be marking WPSD with Professor Michael West sharing his reflections about compassionate leadership on 17 September. 
Leadership Commitment Short Films/Statements
We are asking leaders in health and social care to help raise the profile of WPSD and the theme of staff wellbeing and safety, initially by recording a short video or writing a short commitment to share via social media.
This is, of course, optional, if you would be willing to participate please follow these instructions:
Leadership Commitment short film
Please record your video on your mobile device.
Content should include:

A brief introduction to the video, explaining about World Patient Safety Day and that this year the theme is staff safety and wellbeing.
Why you/your organisation believes staff safety and wellbeing is important.
What you/your organisation is committing to do to support staff safety and wellbeing.
How you plan to hold yourself/your organisation to this commitment.
Encourage others to get involved.

Length: not more than 1 minute.
Please share your video via social media platforms: For Twitter, please tweet anytime between Monday 14 September and Friday 18 September remembering to include the hashtags #WorldPatientSafetyDay / #SafeStaffSafeCare and tag in @online_his
If you wish to use the twitter graphic below to tweet your video please note you will require Adobe Photoshop. Otherwise, please tweet from your personal or corporate account.
Leadership Commitment Statements
Please use the template provided below adding your own organisation's logo and picture of yourself.
Add two lines (required) to the template describing your commitment and how you plan to hold yourself to this.
Please share via social media. If using Twitter, please remember to tag @online_his and use the #WorldPatientSafetyDay and #SafeStaffSafeCare hashtags.
Leadership Commitment Film/Statement Twitter Graphic
Download the social media graphic template (Adobe Photoshop PSD) for you to update.
You need Adobe Photoshop to update it – if you don't have Photoshop, please ask your communications team to help.
Alternatively, you can simply write your leadership commitment straight into a tweet. To help generate more engagement, you can add your own graphic or a photo, or our campaign graphic (JPG). Remember to add the campaign hashtags:
#WorldPatientSafetyDay
#SafeStaffSafeCare
Tag us @online_his and we will retweet your messages!
If you use the graphic, you need to insert the following four elements using Photoshop: