Strategic Planning
Strategic Planning Portfolio
Bespoke – Supporting NHS boards and health and social care partnerships to undertake robust and effective strategic planning as the foundation for delivery of high quality health and social care services.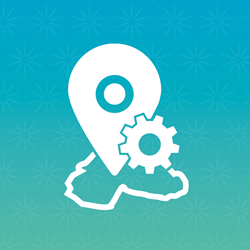 Benefits
Strategic planning is crucial to the work of local health and care systems and structures. Strategic planning is a robust method of creating and agreeing a shared vision and long-term outcomes, and involves taking a whole-systems approach and using data and local knowledge to create opportunities for change as outlined in our strategic planning framework. Relationships, networks and a common set of goals are vital to the success of this approach.
We are supporting health and social care services to rapidly adapt in order to mitigate the challenges presented by COVID-19. We explore and share ideas, insights and examples of positive emerging practice from across Scotland. Visit our HSC Learning web section.
The strategic planning programme supports health and social care partnerships and NHS boards across Scotland for a mutually agreed period of time. We do this by:
providing practical support to health and social care partnerships and NHS boards in relation to understanding complex systems
supporting analysis and use of data to better inform planning and redesign
supporting design, prototype and implement new pathways and models of care
supporting the evaluation of current and new pathways and models of care
building capacity of existing strategic planning and knowledge within health and social care partnerships and NHS boards through a coaching approach
acting as a catalyst to enthuse, bring fresh perspective and encourage robust strategic planning
sharing learning about what good strategic planning looks like and how this can be applied within health and care organisations, and
working with partners, such as other national boards, to understand opportunities for and support large-scale redesign of health and social care systems across the country.
Outcomes of this programme are for health and social care organisations to:
have a better understand population-level need
plan and deliver services for people in new ways which ensure better outcomes
develop strategic plans in line with national guidelines and best practice
use resources effectively and efficiently in the provision of health and social care services, and
make effective use of local strategic planning skills, resources and tools to plan and deliver change.
Who is this programme aimed at?
Health and social care partnerships and NHS boards.
What is your commitment?
Given the bespoke nature of our programme, the level of commitment and resource required from those we support will vary from project to project. For each specific project this will be outlined in a project brief which is agreed with local leads, and covers the following key areas:
strategic context
project outline and methodology
timeline
anticipated impact
deliverables
governance, and
ihub resources.
How can you get involved?
To discuss how we might support you, please get in touch using the contact address below.
Connect with us on twitter