In 2016 Healthcare Improvement Scotland's Improvement Hub (ihub), was asked to develop an approach to support the redesign of overnight support.
There was a recognition that there may be better ways to enhance people's lives through new opportunities to support choice and control technological developments, whilst acknowledging that resources should be used more efficiently in the face of increasing staffing and costs.
Following a national event we brought Health and Social Care Partnerships (HSCP), independent providers and the third sector together through a year long series of action learning sets.
Action learning sets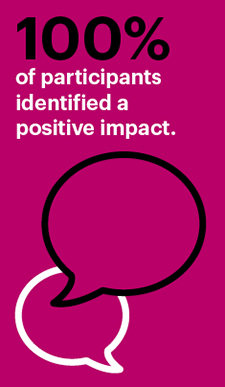 Working geographically, and focusing on quality outcomes for people receiving overnight support, the action learning process provided a unique opportunity and infrastructure to test and introduce new models of care, and to advance change.
The sessions focussed on:
Session 1 (June 2017): getting ready to change and learning from others
Session 2 (September 2016): asking the questions you always wanted to and learning from others
Session 3 (January 2017): demonstrating impact and next steps
Over the three sessions there was representation from 13 HSCP and 16 organisations from the third and independent sector.
The action learning sets brought together providers and commissioners in a dynamic and supportive learning environment to work collaboratively to take a planned, person-centred and multidisciplinary approach towards redesigning overnight support." Fiona Hodgkiss | Scottish Government
The learning sets made best use of the knowledge, skills and expertise within the room. Pivotal to this approach were the stories from people who used and provided overnight support, and what was important to them, like Robert.
Read Robert's story
We used a coaching method to ensure that ideas and possible solutions were developed together, by both HSCP and providers, appropriate for their local context.
Redesign and continuous improvement requires a blend of relational and technical approaches and draws from a variety of methods.A range of tools were used throughout the series of action learning sets, for example, in developing approaches to stakeholder engagement and the use of data to understand change over time.
Participants were fully engaged in designing the action learning set process, and following the first session identified groups they wanted to engage and work with - organisations like the Care Inspectorate and Scottish Fire and Rescue Service – who then attended the learning sets and helped address the challenges faced.
The action learning sets design allowed all those in a geographical area to attend and work together. In one example, Highland brought the whole team and local providers together using the sets to accelerate their work.
Critical to the action learning set process was the expectation that change would happen. At the end of each set each area was asked to pledge and identify what they aimed to achieve by the next session. During the final learning set participants were asked reflect and describe the value and impact of the action learning set process.
We could not have achieved what we did without these action learning sets." East Renfrewshire Health and Social Care Partnership