Develop aim and change theory
When the team have carried out their pathway diagnostic there will have been a lot of information, ideas and possible solutions generated. The next step will be to visualise and describe all of that information in a meaningful way. The team will need to be able to describe exactly what they want to improve, including what 'better' looks like (aim) and how they think they will achieve their aim (change theory). Once a clear aim has been identified the team will then be ready to develop theories and ideas for changes which can then be tested.
This section focusses on supporting teams to develop an aim statement alongside some practical tools that will support the development and visualisation of their change theory.
Develop an aim statement
An aim statement provides a line of sight to a desired outcome; a clear aid to communicate to stakeholders what you are trying to achieve. It keeps improvement activity focused on the original purpose: identifying the key focus, keeping the scale manageable and providing a framework to help teams consider all important aspects of the improvement effort.
An aim statement should be concise. Think of it as a brief description which should clearly communicate what you intend to accomplish:
What you are trying to achieve
How much you want to achieve
When you want to achieve it by
Who will benefit from it
Examples: 
"By December 2021 NHS boards Dermatology Services non urgent pathway will successfully balance their new demand and capacity to reduce overall waiting times."
"To reduce the DNA rate for new appointments in the Clinical Health Psychology Service to less than 15% by the 31st of July 2019" (NHS Lanarkshire Clinical Health Psychology team)
"All children with non-complex presentations will be assessed and diagnosed within 12 weeks of referral by the end of December 2019" (NHS Dumfries and Galloway Neurodevelopmental Project team)
Change theory
An improvement aim cannot stand on its own. It should be supported by an agreed theory about what needs to change to achieve it. Your theory of change should be developed based on your current understanding of how things work, and can be updated as you learn more.
Upon completion of the initial diagnostic teams should be starting to understand what changes may be required.
A driver diagram is a useful tool to help visualise this information both for their own use and also when communicating their aim and change theory across all stakeholder groups. It will articulate what parts of the system should change, in which way, and includes ideas to make this happen. It is used to help plan improvement project activities and ensure team engagement. As your project progresses and you gather more information, is likely that your aim and change theory may need to be updated to reflect new knowledge. Make sure to plan in time to refine your driver diagram.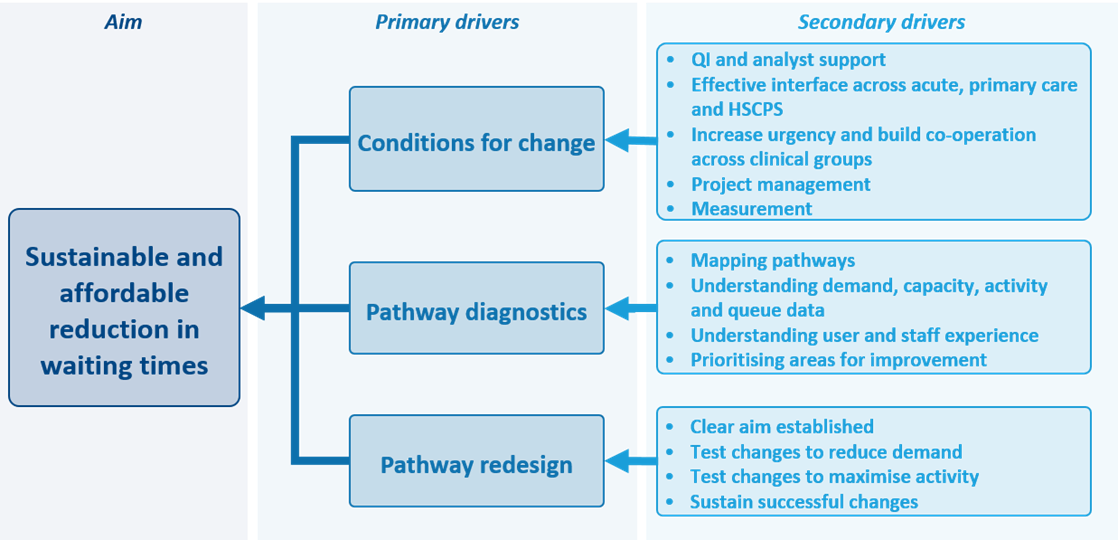 Figure 2. an example driver diagram with an aim of improving access
For another example of a driver diagram, see how a mental health team in NHS Fife used theirs to help achieve their aim of increasing self-referrals to low intensity therapies.
Measurement
Data is needed at all stages of the improvement journey. In the context of developing your aim and change theory, you will need data to understand your system, and what needs to be improved.
The development of a suite of measures aligned to your aim and change theory will be key to understanding whether a test is having the predicted effect and also monitor progress over time.
The Access QI measurement guide contains a short list of outcome and balance measures that will demonstrate if sustainable improvements in waiting times are being achieved. It also contains a list of potential process measures, however, you should only select the process measures that are relevant to the changes you are testing.