Documentation and sharing
Recording the outcomes of Anticipatory Care Planning (ACP) conversations and sharing them with those that need to know helps everyone understand the priorities for treatment and care. This helps to ensure that the right decisions are made at the right time.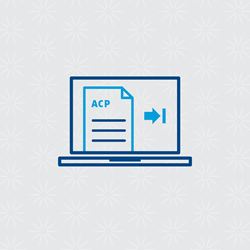 There are a wide range of tools that support the gathering and sharing of information from ACP conversations. Some of the most commonly used are listed below. However, it is important that these resources and tools do not become the focus of the interaction. ACP should never be seen as a tick-box or form-filling exercise. The conversation with the individual should be the focus of ACP. How this is documented and shared is important but secondary to having the conversation.
Get in touch
If you have tools or resources that have supported you in preparing for and undertaking ACP, or you want to provide feedback, please get in touch by emailing us at