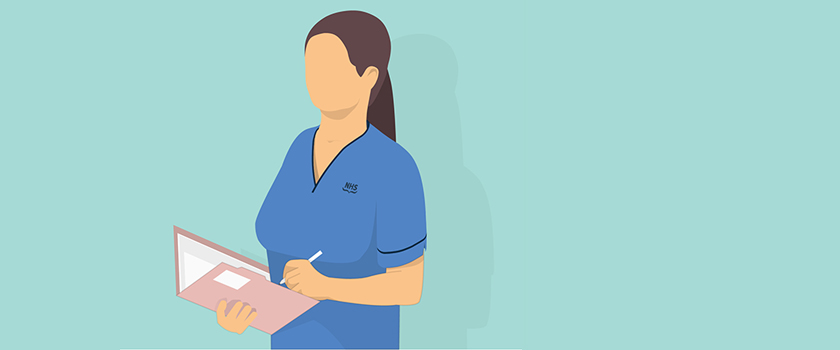 Elearning Modules
LearnPro Bitesize Courses
Diabetes – think, check, act has developed five online learning modules for all staff caring for people with diabetes in secondary care, which each take between 10 and 20 minutes to complete. The modules cover key aspects of clinical care, regardless of the care setting. They are designed to be completed in short bites and to be revisited periodically.
They can be accessed via your Learn Pro NHS account or Learn Pro Community. If you work in NHS Grampian you can access the modules via your AT Learning account.
Module 1: Introduction to inpatient diabetes
This module will help you understand how an admission to hospital could affect a patient's normal diabetes care. The module will also cover blood glucose monitoring, and highlight those patients who should be referred to the inpatient diabetes team.
Module 2: Insulin administration
This module focuses on safe prescribing of insulin and the different modes of insulin delivery. The aim of this module is to ensure that all healthcare staff with a responsibility for insulin prescribing and administration will ensure that the right patient receives the right type of insulin at the right dose, in the right way.
Module 3: How to prevent and manage hypoglycaemia
This module focuses on the correct identification, management and prevision of hypoglycaemia. All healthcare staff will utilise knowledge to prevent hypoglycaemia and, if it does occur, manage the condition according to national guidelines.
Module 4: Subcutaneous insulin management
This module focuses on the various forms of subcutaneous insulin and their application in clinical practice. This module will introduce safe prescribing of insulin and identify the different insulin time action profiles and apply this to clinical practice.
Module 5: Intravenous Insulin
This module outlines safe and appropriate use of intravenous insulin. By the end of the module you will be able to identify factors for appropriate use of IV insulin; be aware of the monitoring requirements to manage IV insulin safely; identify key targets for safety in IV insulin management; and identify safe transfer from IT to subcutaneous insulin.
Foot CPR
This module was produced by the Scottish Diabetes Foot Action Group to improve the care of people with diabetes in Scottish hospitals. The module covers Foot Check Protect Refer (CPR) and demonstrates the "Touch The Toes" test. The aim is to reduce the risk of foot problems and pressure ulcers.