Test your ideas
Collaborative teams used Plan, Do, Act, Study (PDSA) cycles to carry out small, rapid tests of change.
Below is an example of PDSA cycles undertaken by the NHS Lanarkshire Clinical Health Psychology team (PDF) during the collaborative. Reading from bottom to top, you can see successive changes the team introduced to meet their aim of reducing missed appointments (DNAs).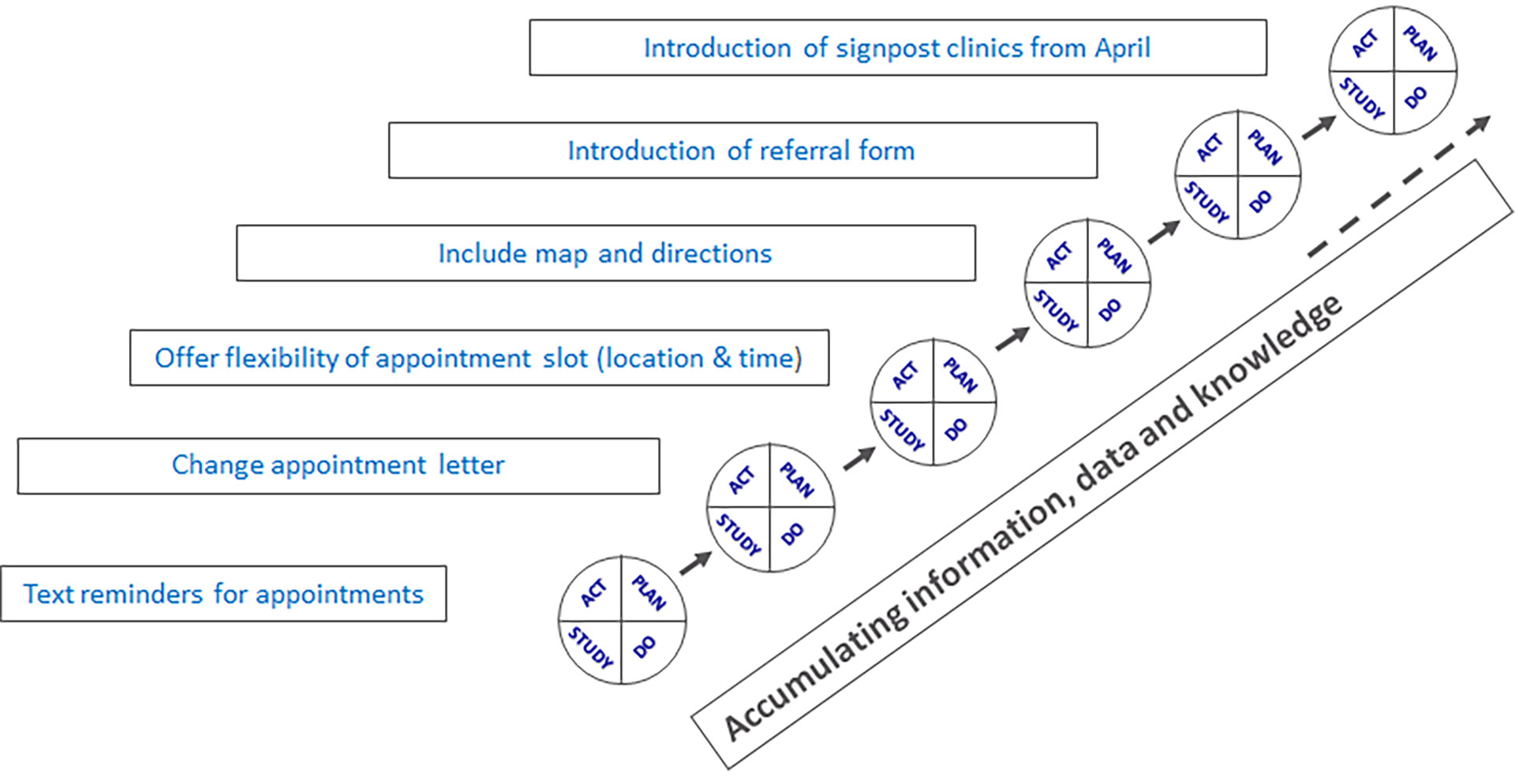 Rapid, small tests of change are a low-risk and effective way to identify what is working or not working in order to refine and retest your changes. PDSA cycles are a helpful tool to facilitate this process.
Sharing and discussing the findings of your PDSAs with your team is essential. Consider the results of your first test with your team and apply this learning to test again, beginning another PDSA cycle. As you and your team continue to progress through future PDSA cycles, you should gain further understanding and use this information to work towards your aim.
When testing make sure that you:
collect data before and after you test or implement a new process
build in checks for safety – are the new processes safely doing what they are supposed to do?
ask how your staff are feeling before and after changes to work practice
Implementation of changes using PDSA cycles was an integral part of improvement work undertaken by the MHAIST collaborative teams.
Ongoing and visible measurement to track progress was carried out using different approaches from basic manual recording to the use of IT systems.
This Digging Deeper template may help you to review and discuss progress with your team, as well as plan future change efforts.