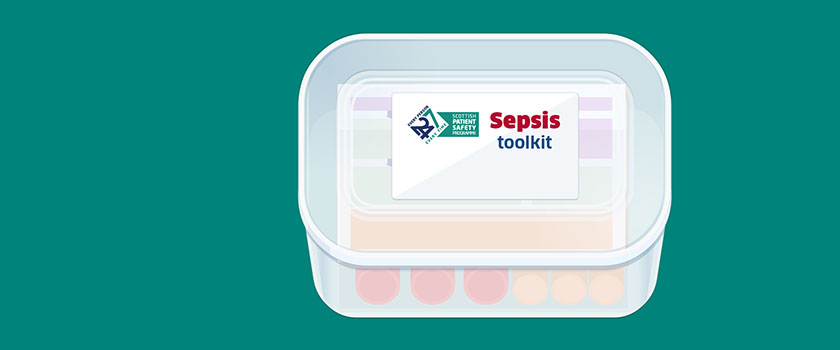 Over the past decade, the Scottish Patient Safety Programme has led programmes to reduce harm and mortality from Sepsis. Teams throughout Scotland have successfully implemented processes to improve outcomes for patients through prompt recognition and treatment for Sepsis.
NHS Scotland continues to monitor outcomes from Sepsis using 30-day mortality in people in acute hospitals coded for Sepsis (A40 &A41)
Continued Quality Improvement work relating to Sepsis is being supported by the Acute Care portfolio Deteriorating Patient work stream. The resources and tools developed by SPSP have been brought together in this toolkit.
The evidence and learning around sepsis is constantly evolving. In response to the recent Academy of Medical Royal Colleges (AoMRC) and the Surviving Sepsis Campaign publications we have produced a statement updating the SPSP approach to sepsis care.
SPSP Acute Adult Programme: statement regarding recent publications relating to sepsis.
SPSP Sepsis Driver Diagram 2018
Please see the links to the relevant pages below to take action if Sepsis is suspected: