What is Workflow Optimisation?
Workflow Optimisation, also known as document management, is a process designed to support seamless management of incoming correspondence, primarily at the point of the administration team.
Workflow Optimisation ensures processes are in place so that clinical correspondence can be dealt with by trained administrative staff in a timely, safe and efficient way, and supports the development of practice administrative staff roles.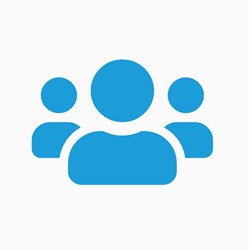 Why Workflow Optimisation?
By managing correspondence in a safe and efficient manner, the number of documents requiring GP involvement can be reduced - resulting in releasing GP time to focus on their Expert Medical Generalist role.
Practice administrative staff and practice manager roles can be supported to develop and extend skills such as quality improvement and clinical coding.
The motion graphic below provides further information on the work of PASC:
Is Workflow Optimisation right for my practice?
In order to be successful, Workflow Optimisation requires a 'whole practice' approach to reduce the amount of documents requiring GP involvement. This will enable trained practice administrative staff to follow a clear set of locally developed and agreed protocols to ensure correspondence is dealt with in a safe, efficient and effective way.
If you think this process will interest your practice, our toolkit will provide information and guidance on how to plan, test and implement changes to current practices using a quality improvement approach.